Understanding the subsurface is critical to the needs of the E&P industry for
minimising risk
and 
maximising 
subsurface recovery.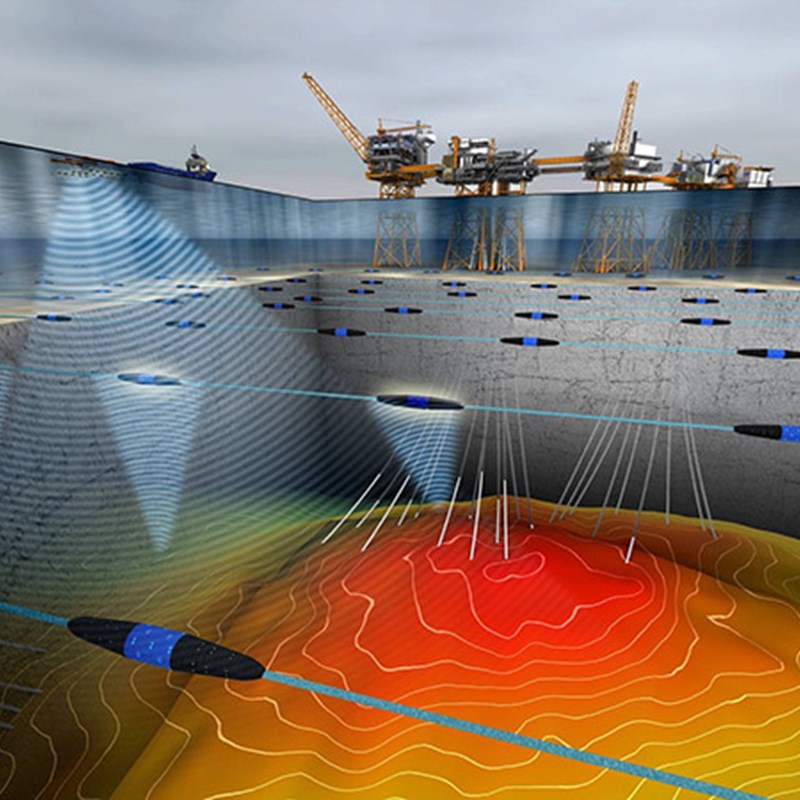 S-Cube launches in 2015 to advance data-driven automated earth model building (FWI) from raw exploration seismic data.
Its inception comes at a point when wave equation PDE constrained optimisation becomes computationally feasible in 3D and proven with field demonstrations utilising data from ocean bottom seismic experiments.
The first major anisotropic application of FWI takes place optimising a velocity model with a shallow gas accumulation using a data feed from a North Sea ocean-bottom seismic survey.
The left column shows the existing model with a manually inserted low velocity zone to approximate the gas accumulation. The right column shows the iterated model optimised by fitting predicted to observed data automatically capturing the gas charged interbedded layers and faults in the low velocity zone.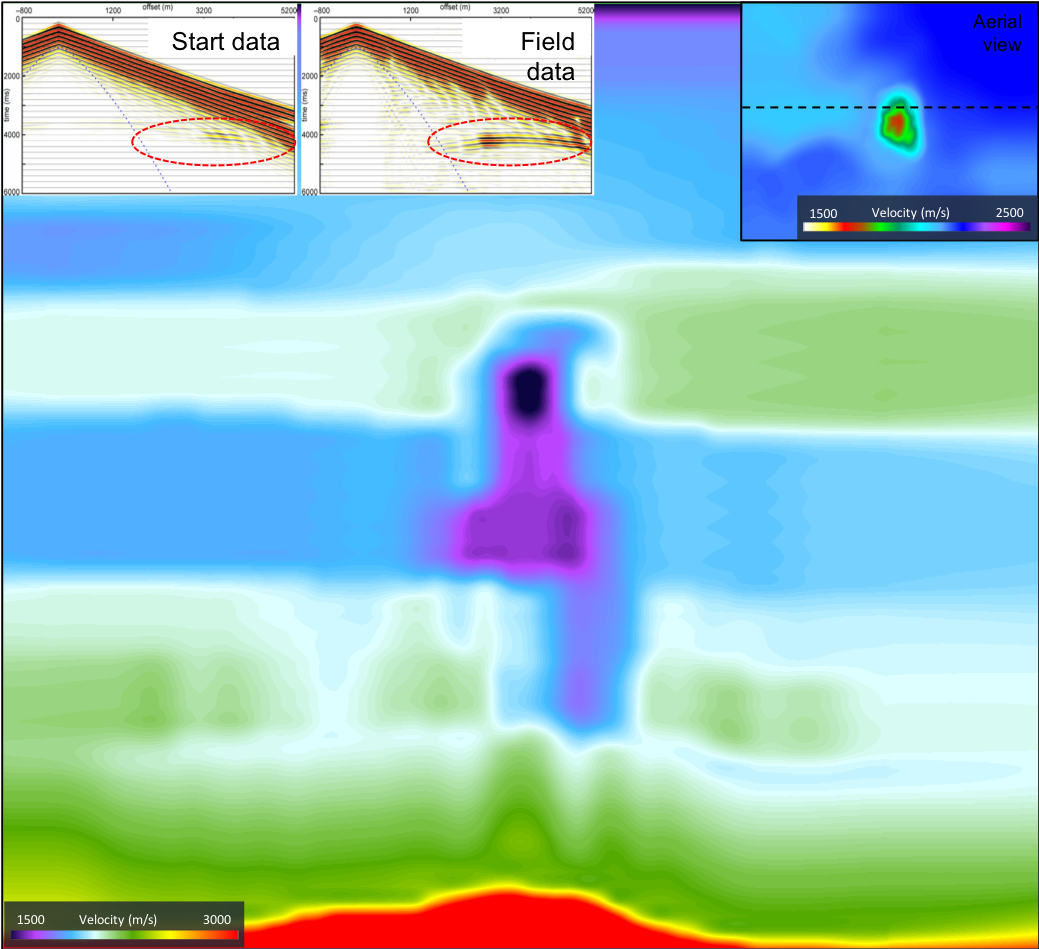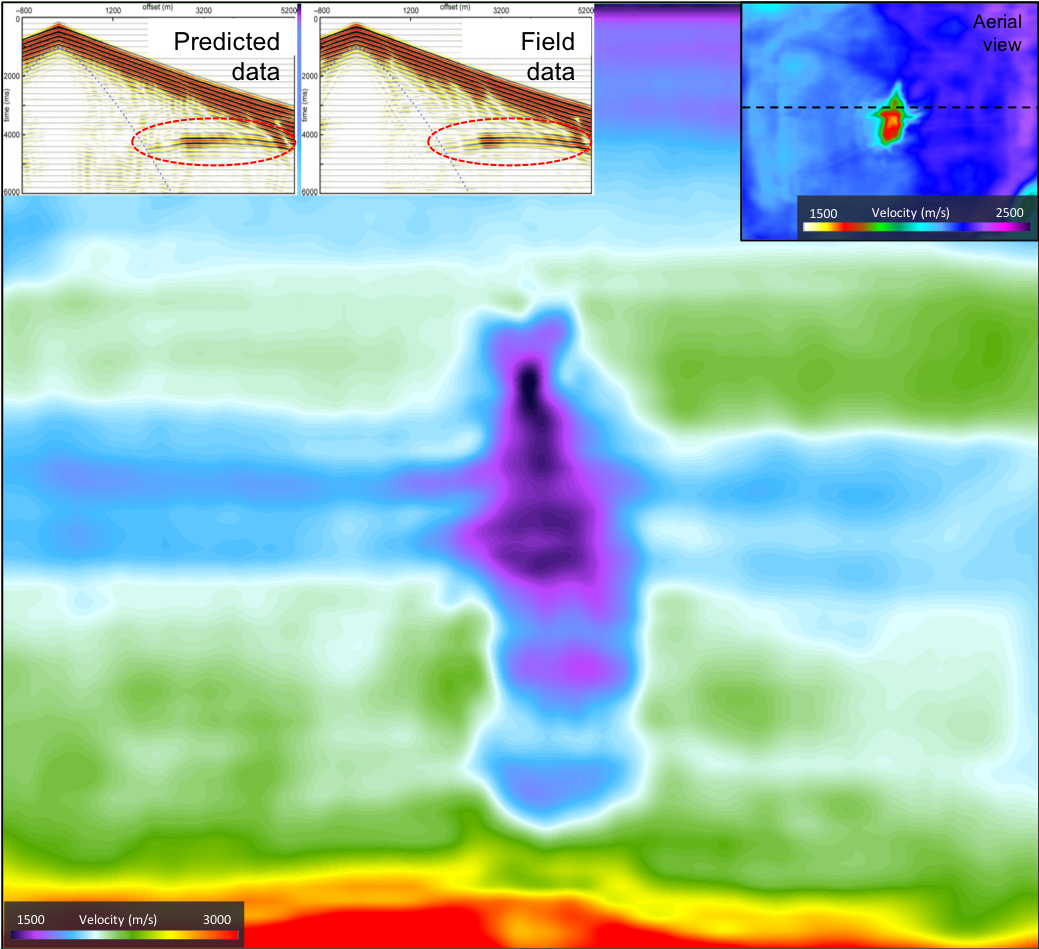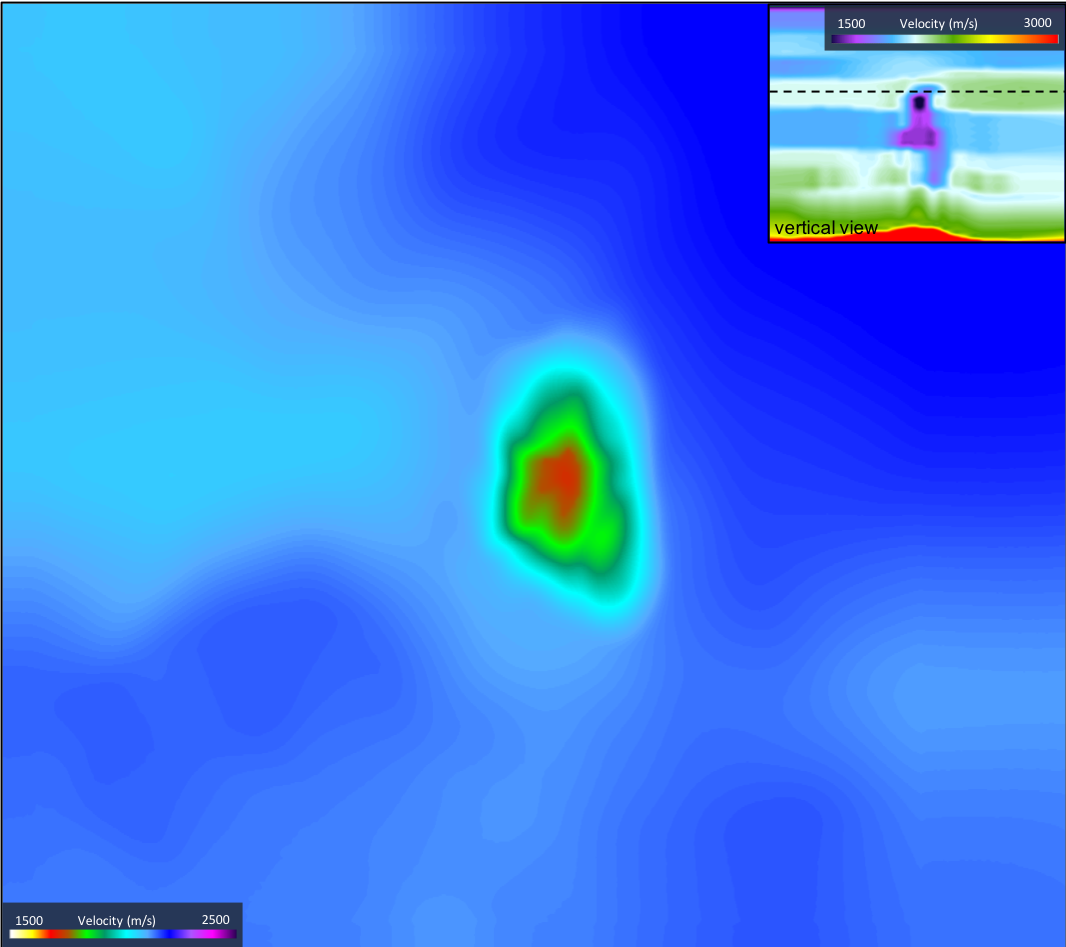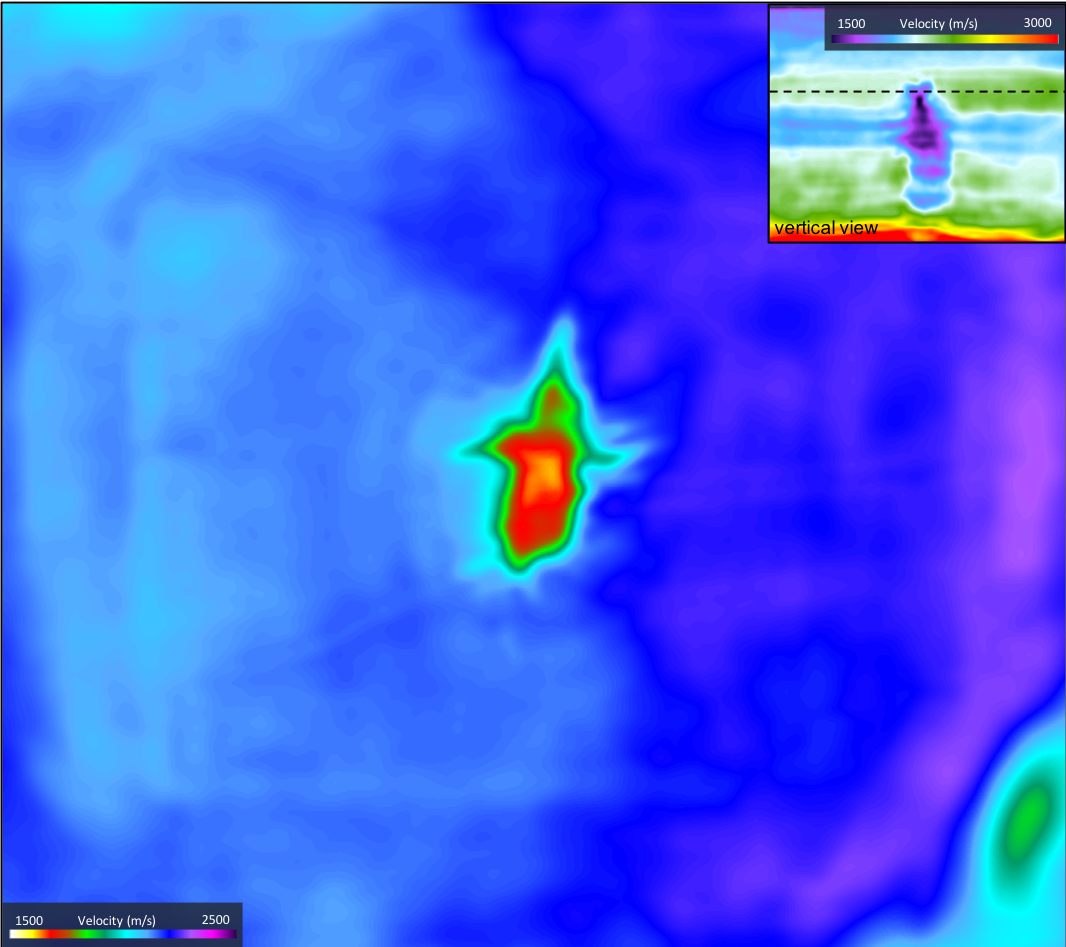 What happens if we eliminate the low velocity zone from the starting model completely? The gas cloud is detected but the model iterates to a local minimum from which it cannot recover.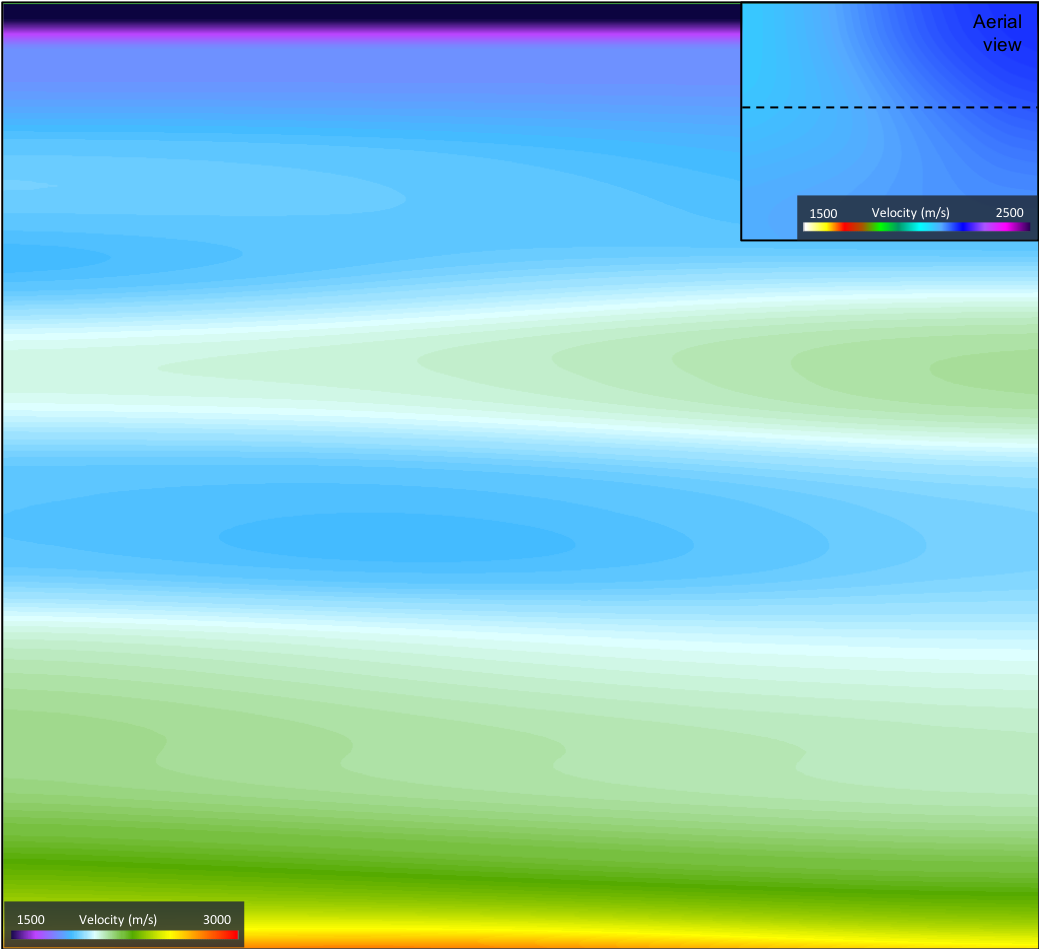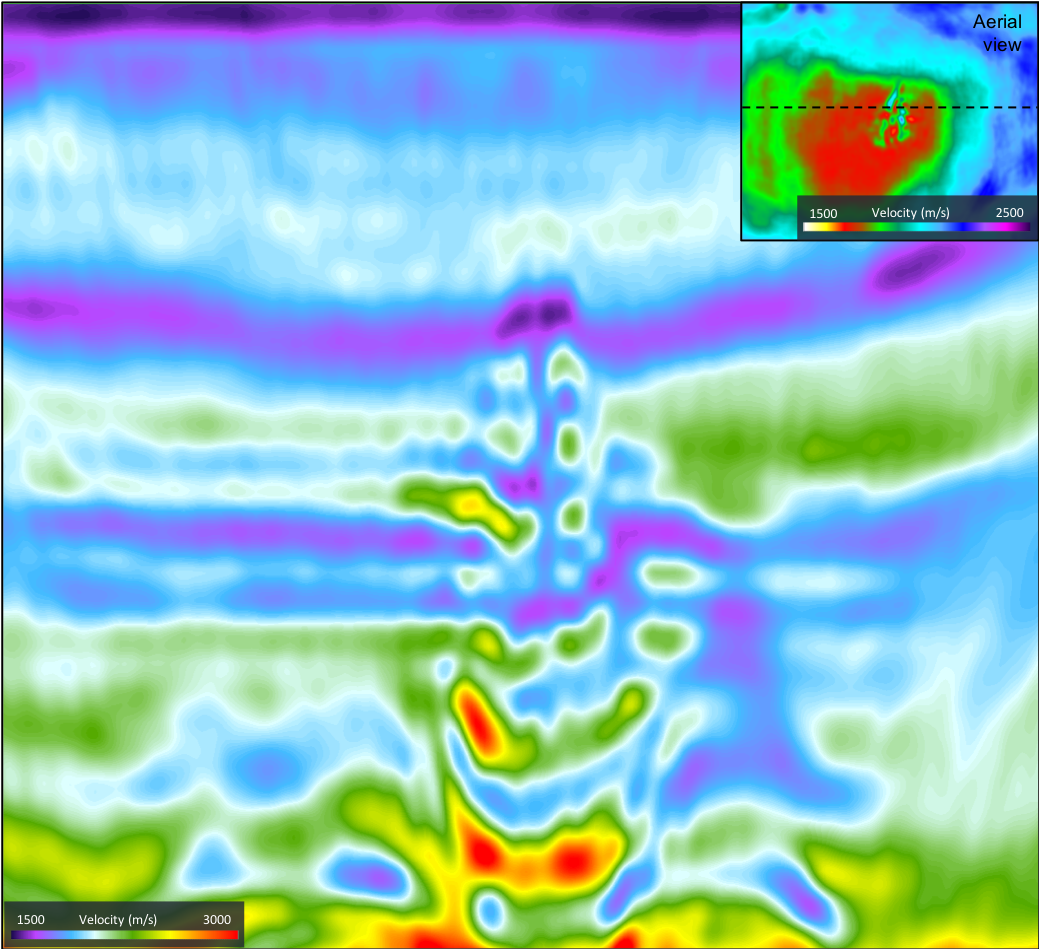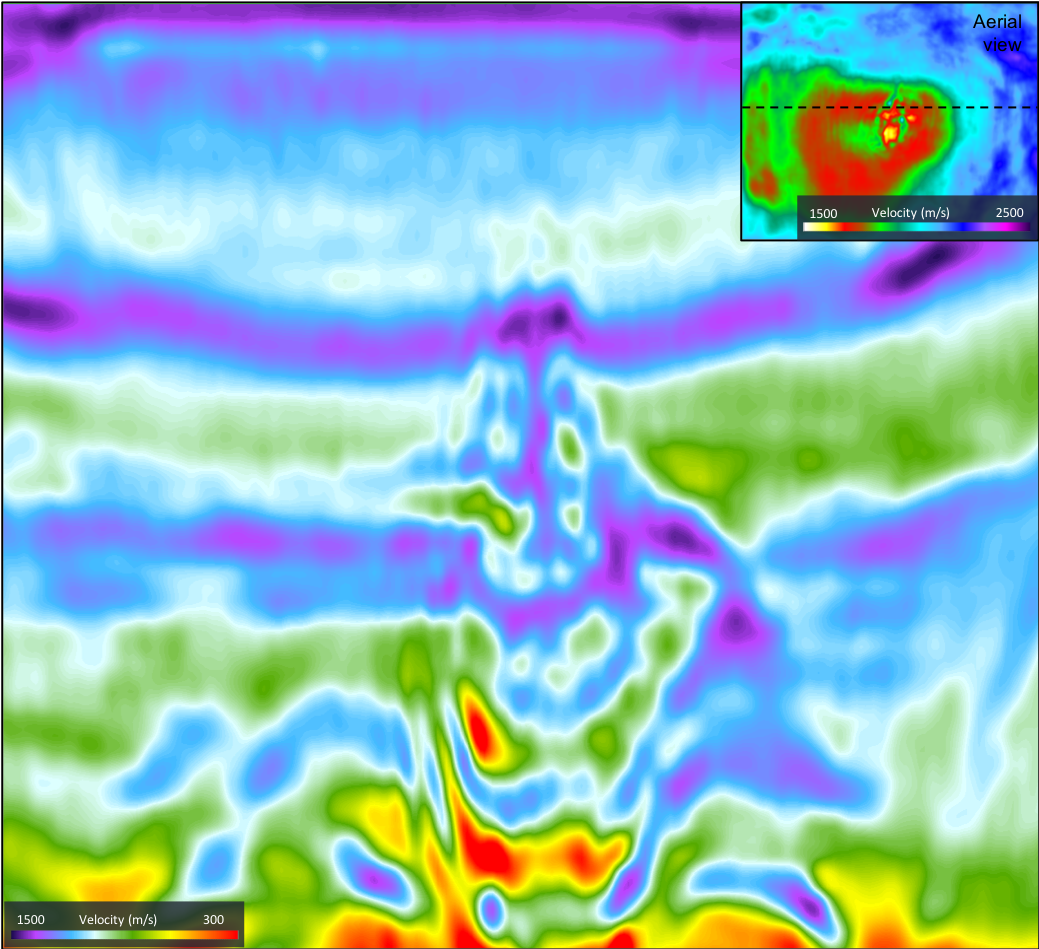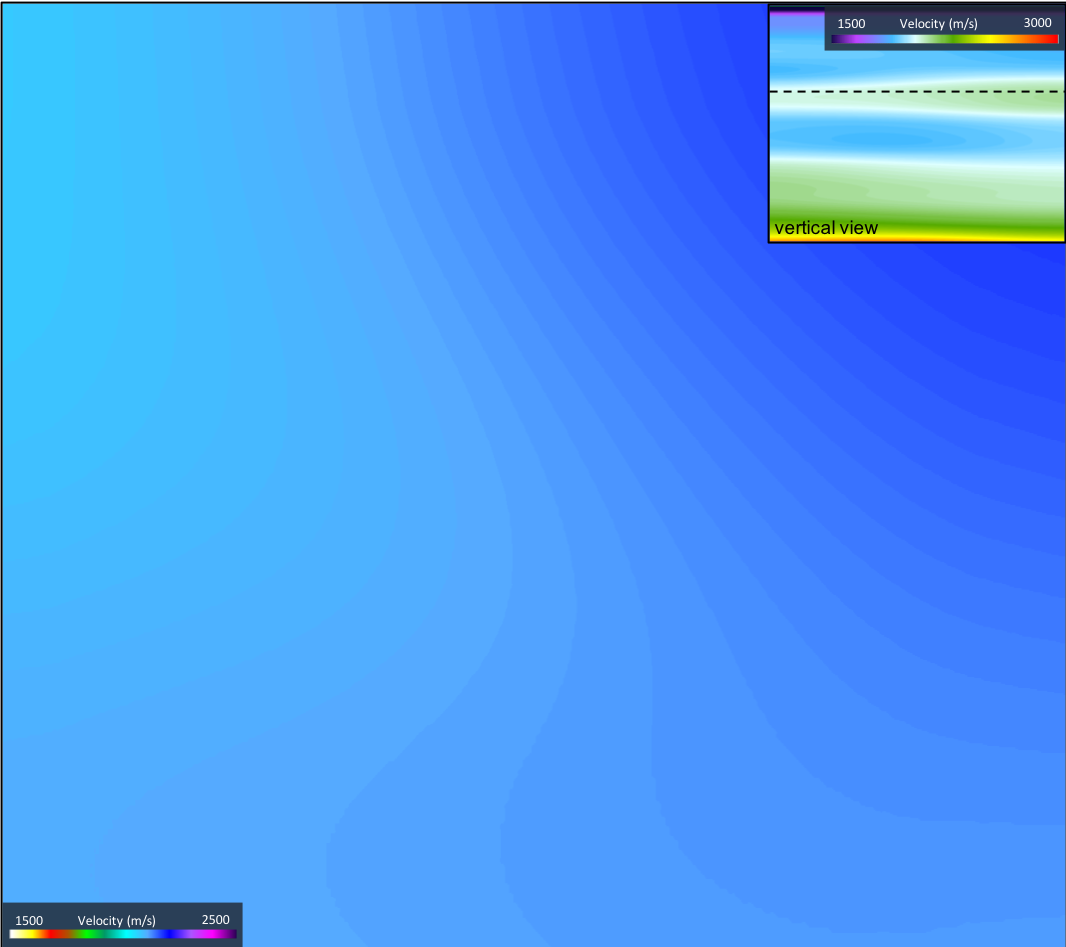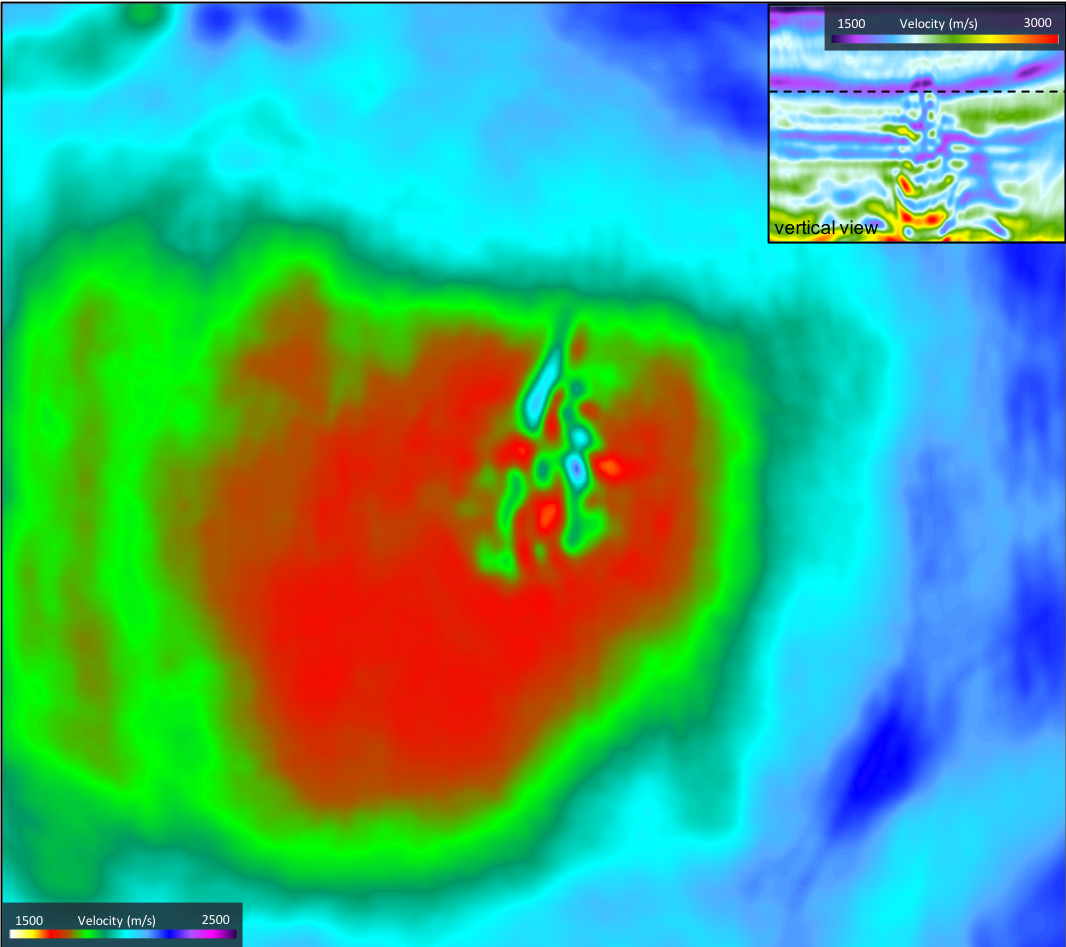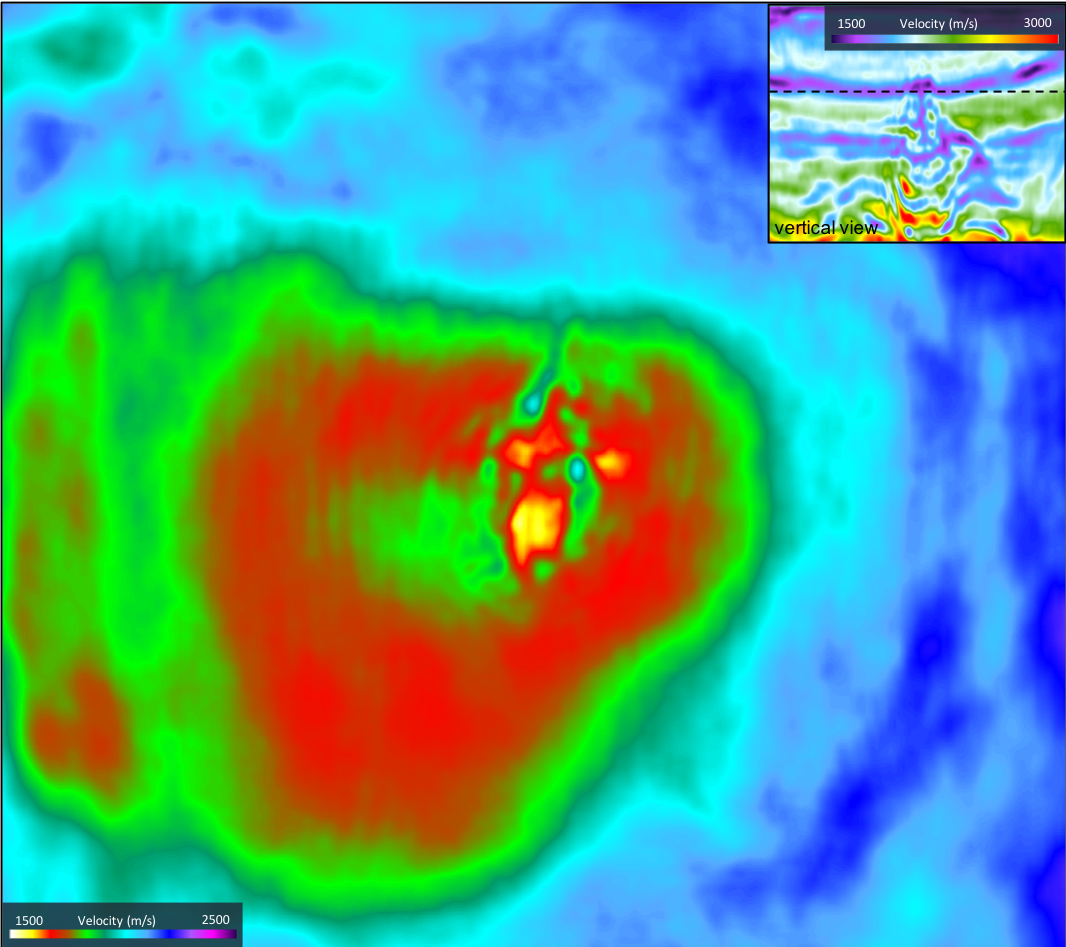 The wider applicability of the technique is still limited at this stage given reliance on a-priori knowledge of the target, i.e. an accurate starting model. S-Cube formed to specifically solve this through restructuring of the optimisation cost function.
S-Cube reformulates the cost function of PDE constrained velocity optimisation with matching filters to overcome cycle skipping.
S-Cube formulates Adaptive Waveform Inversion (AWITM) using a convolutional filter mapping the observed data to the forward modelled data and varies the model to send the non zero lag filter coefficients to zero. 
This solves a long standing theoretical problem in waveform inversion and AWITM wins industry breakthrough award at the EAGE 2015.
Repeating the previous example with the AWITM cost function changing nothing else gives successful recovery of the gas cloud. At which point conventional FWI can be applied to return to the previously obtained global minimum result.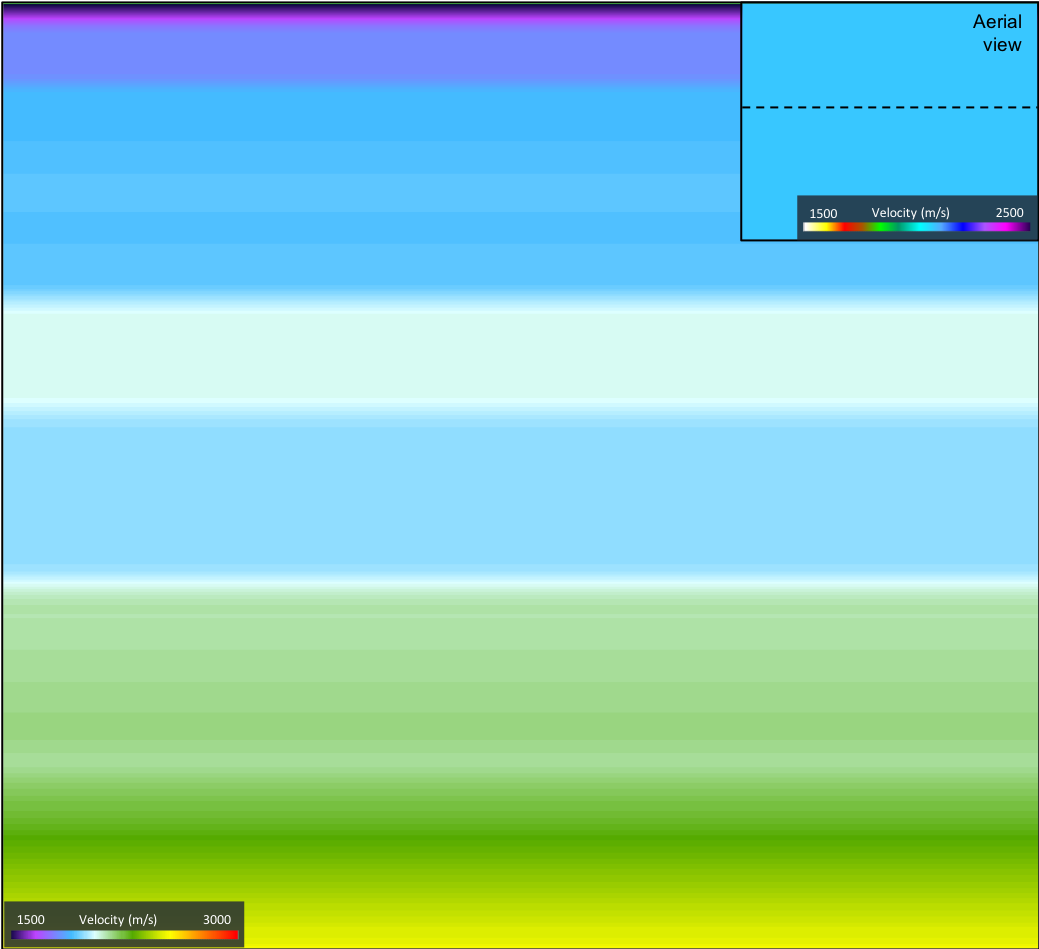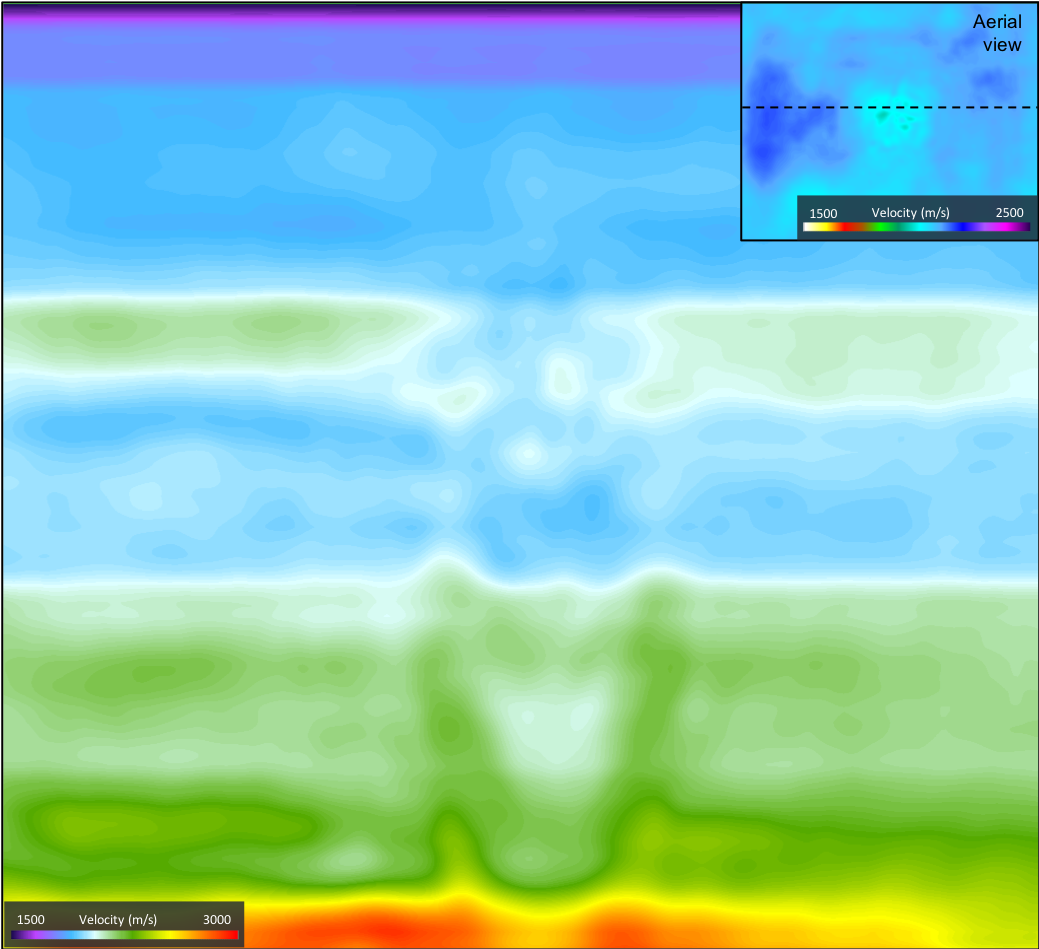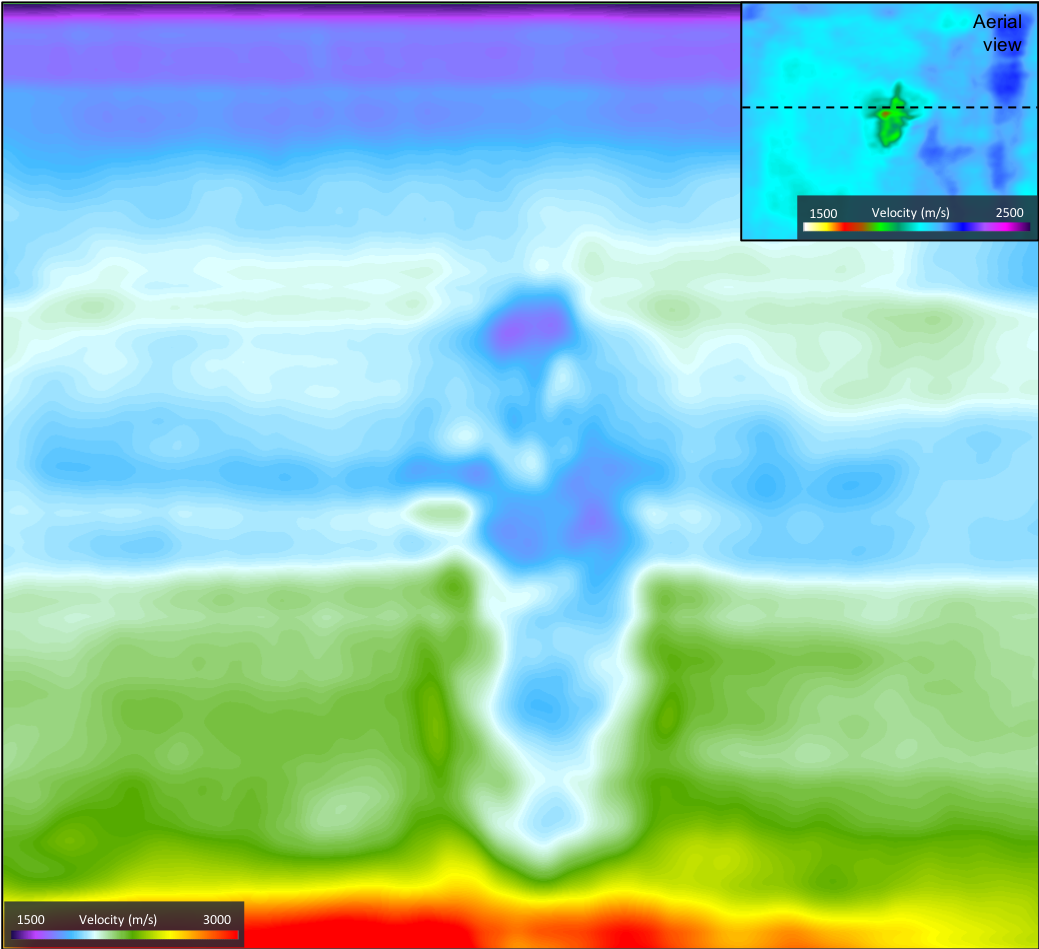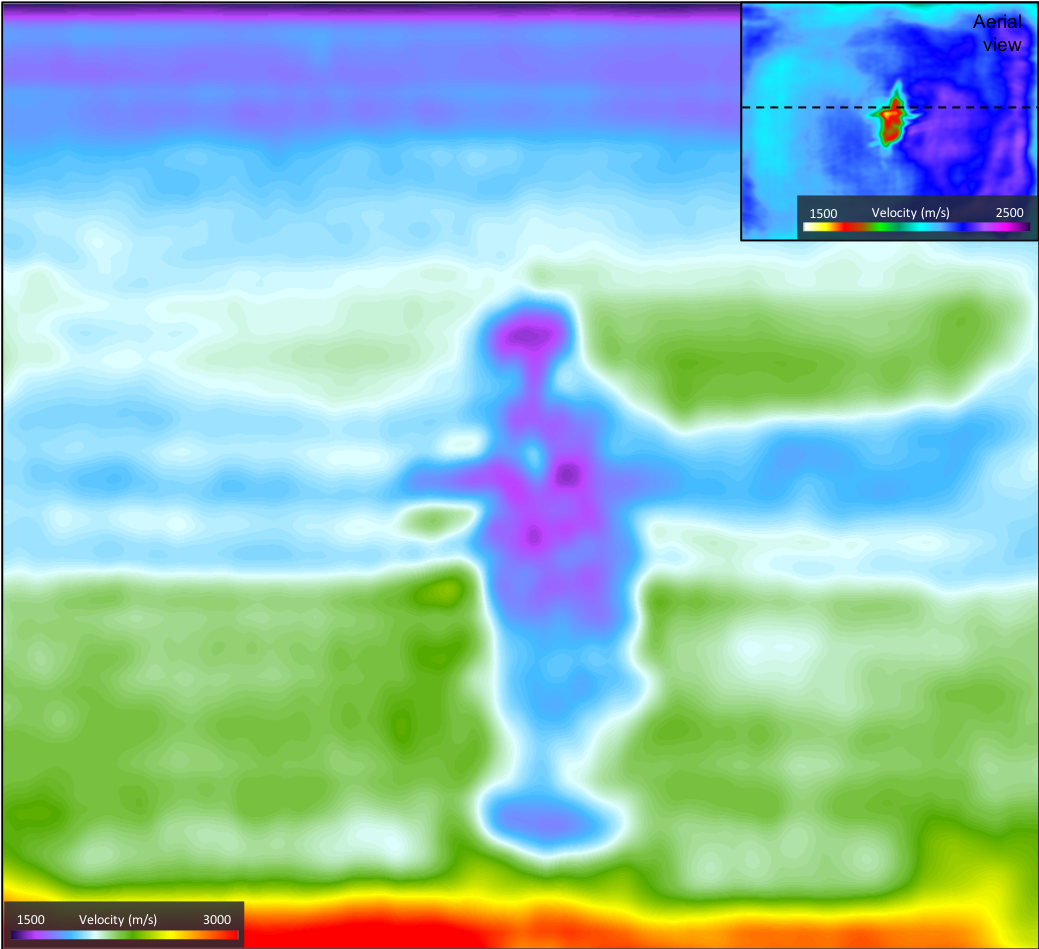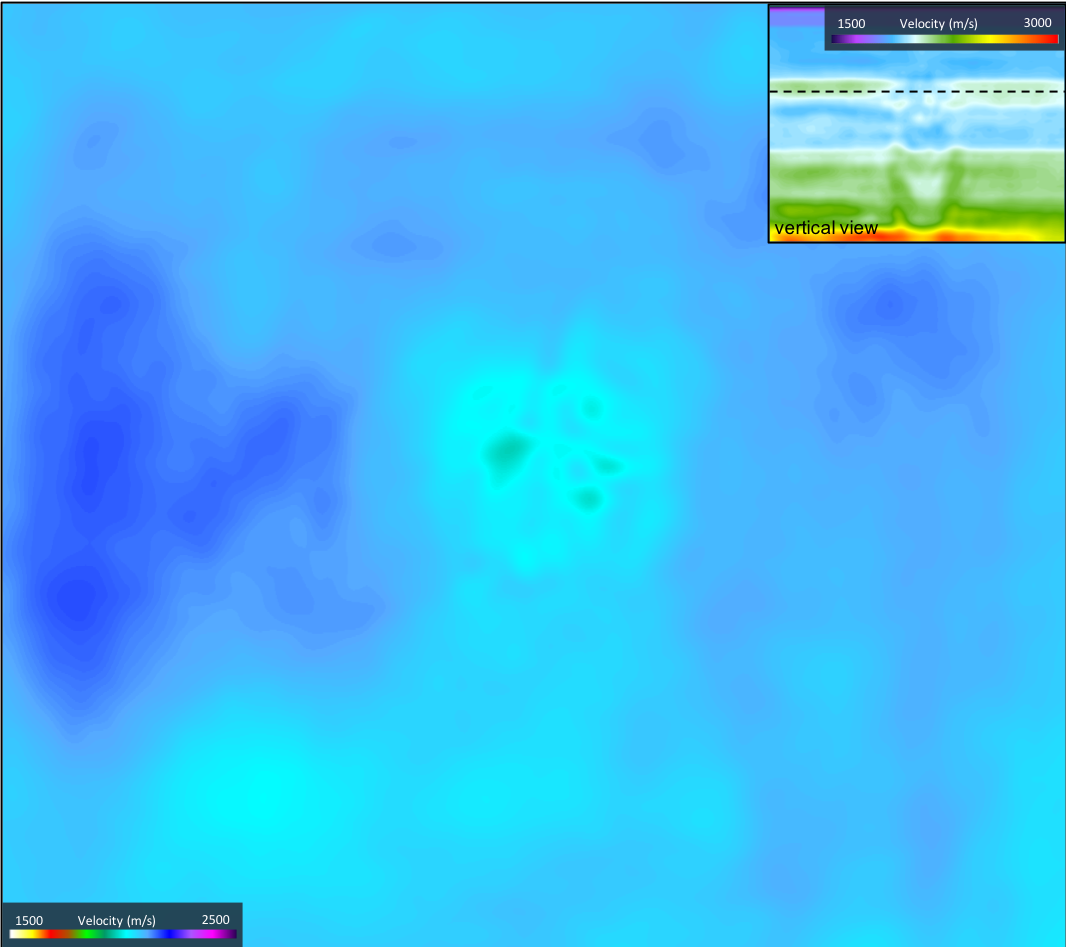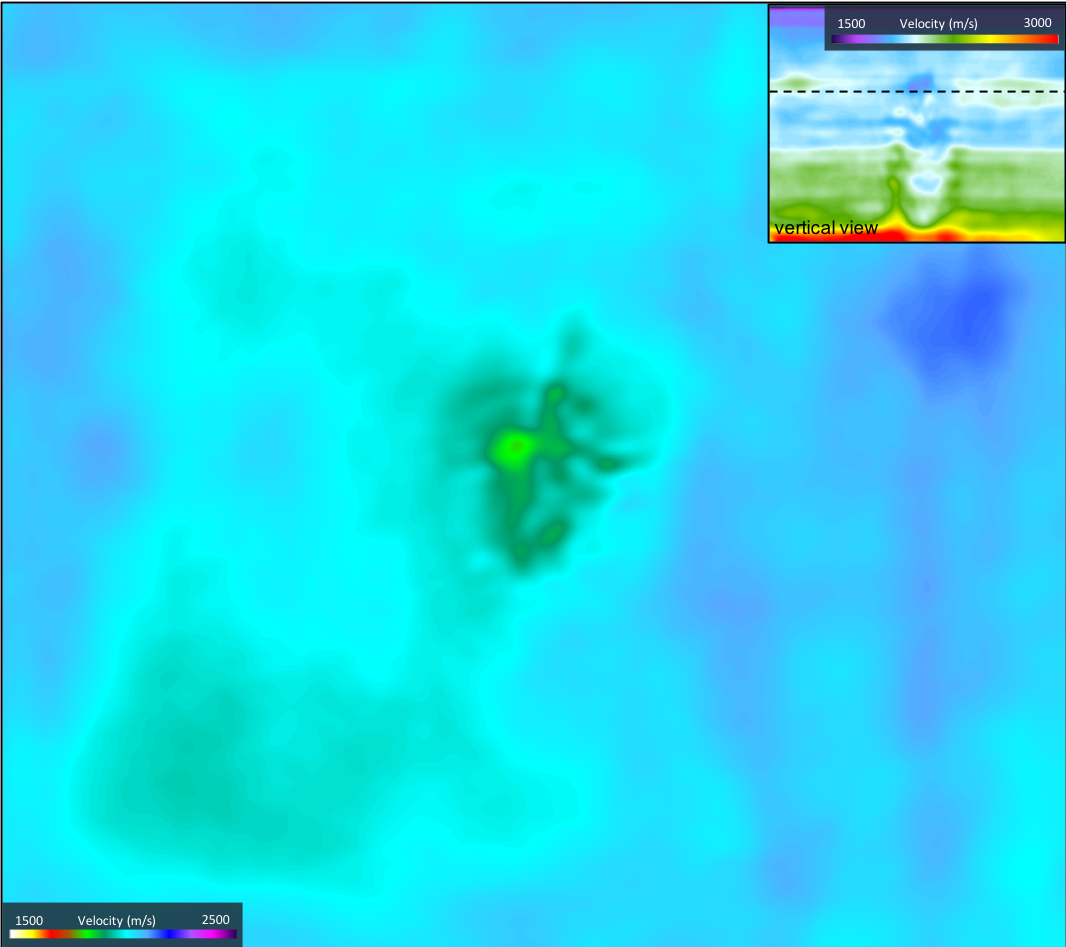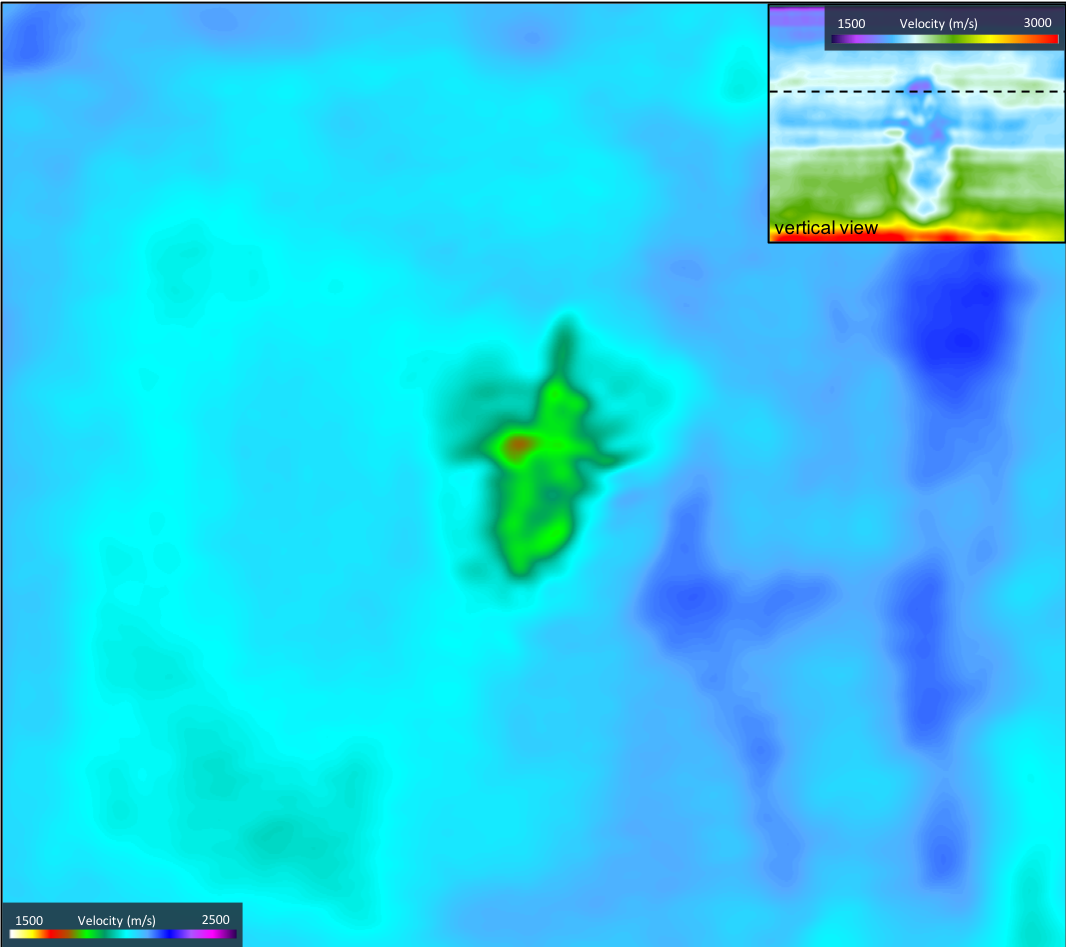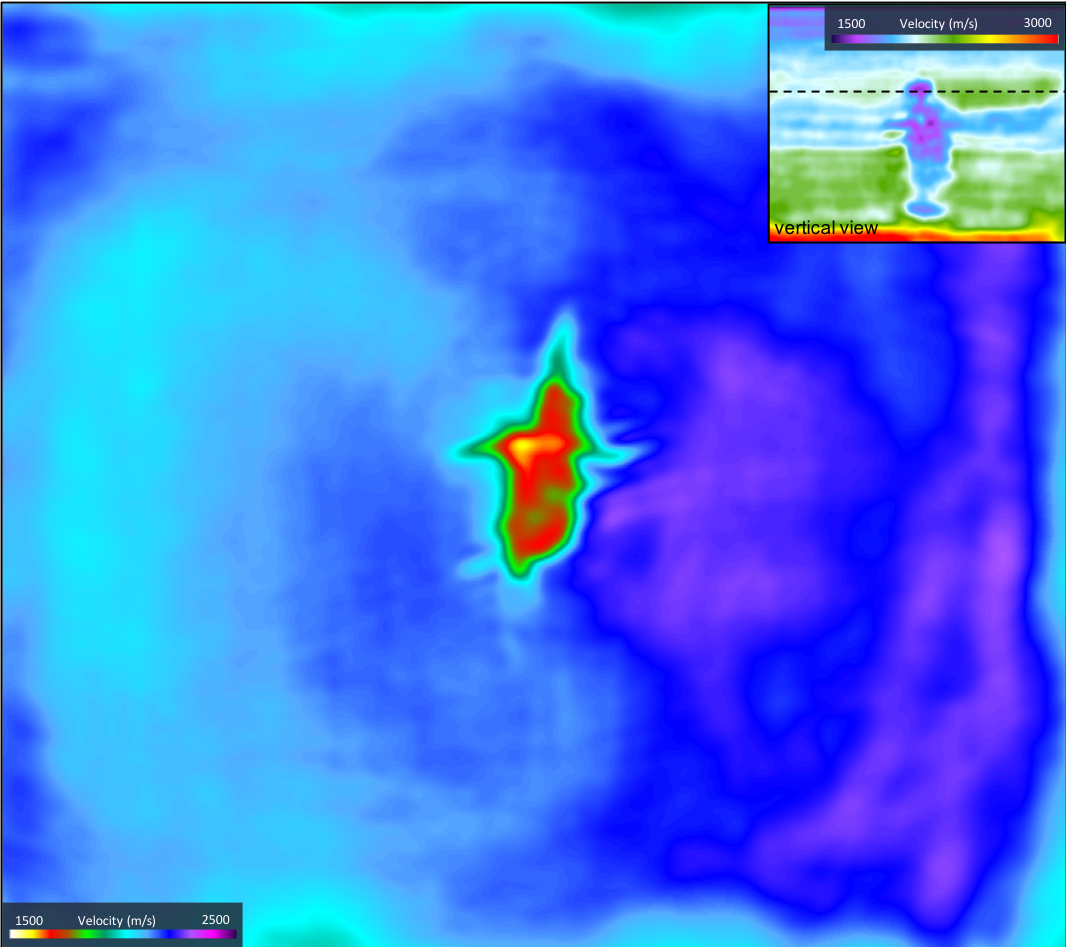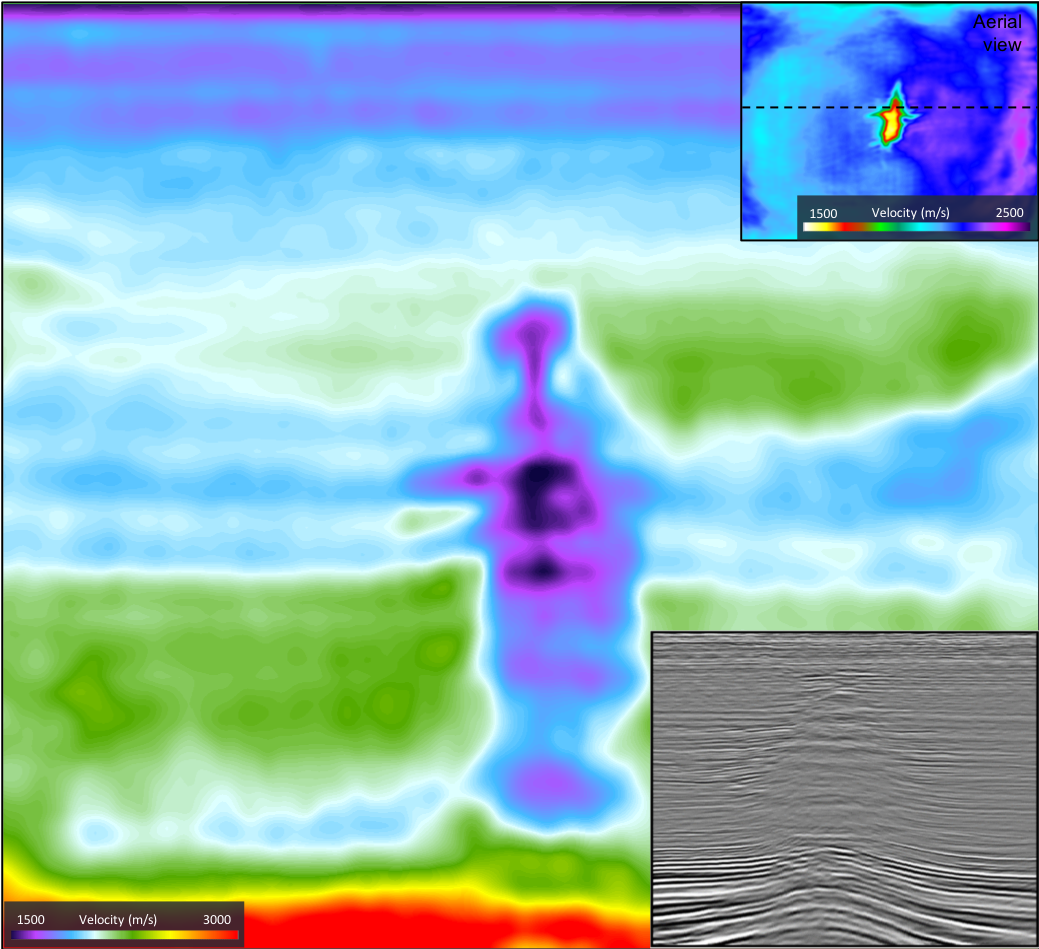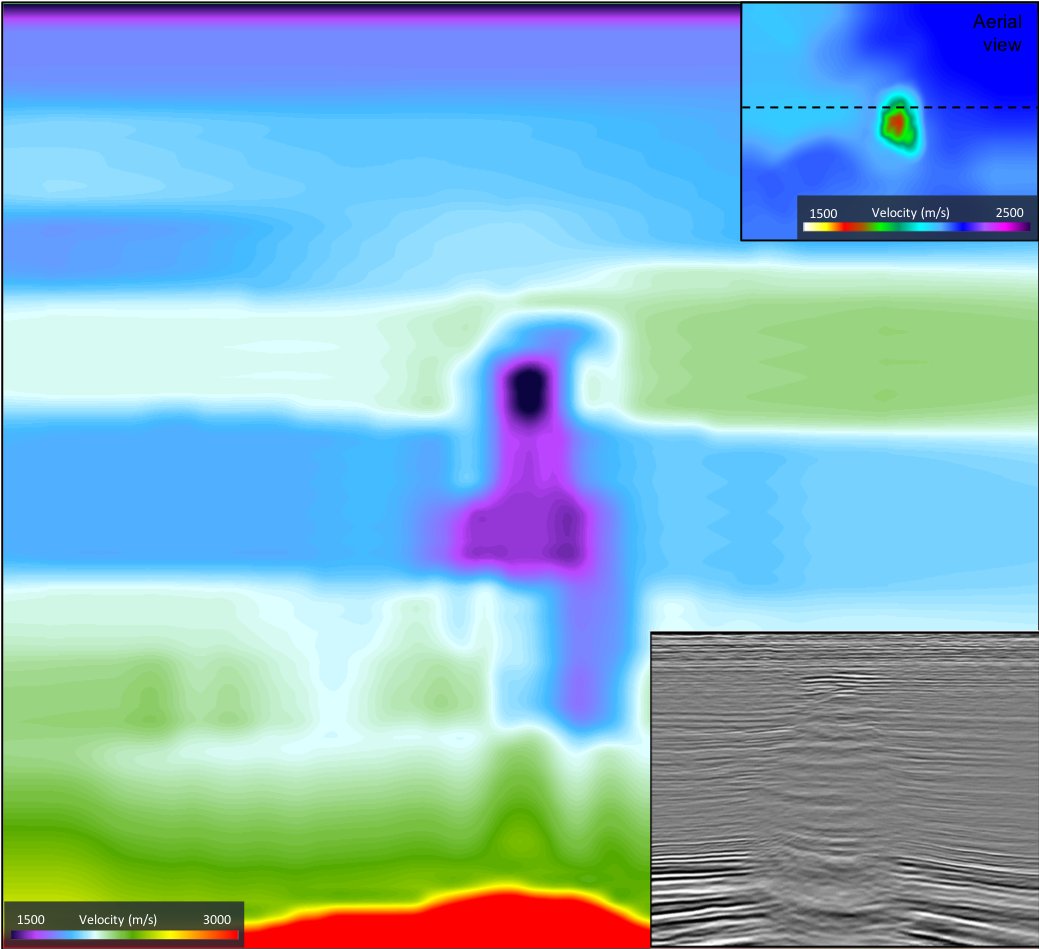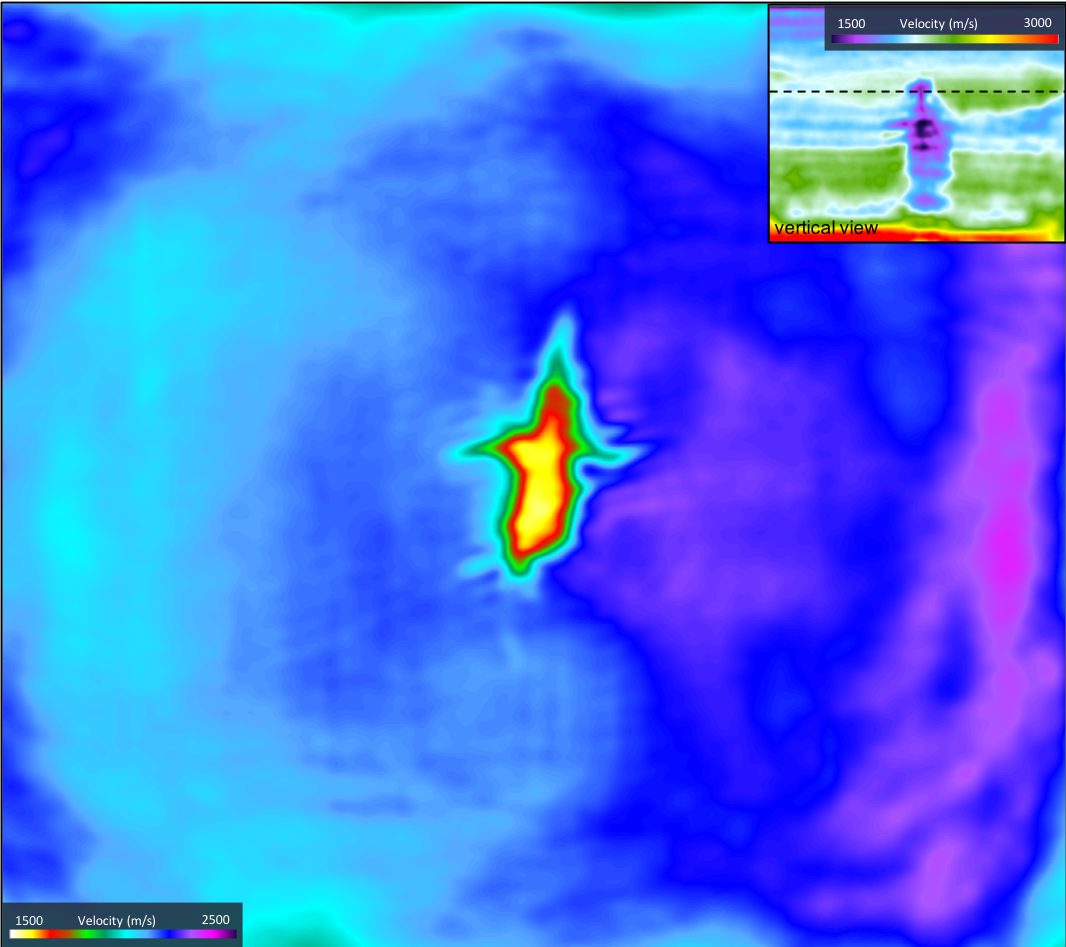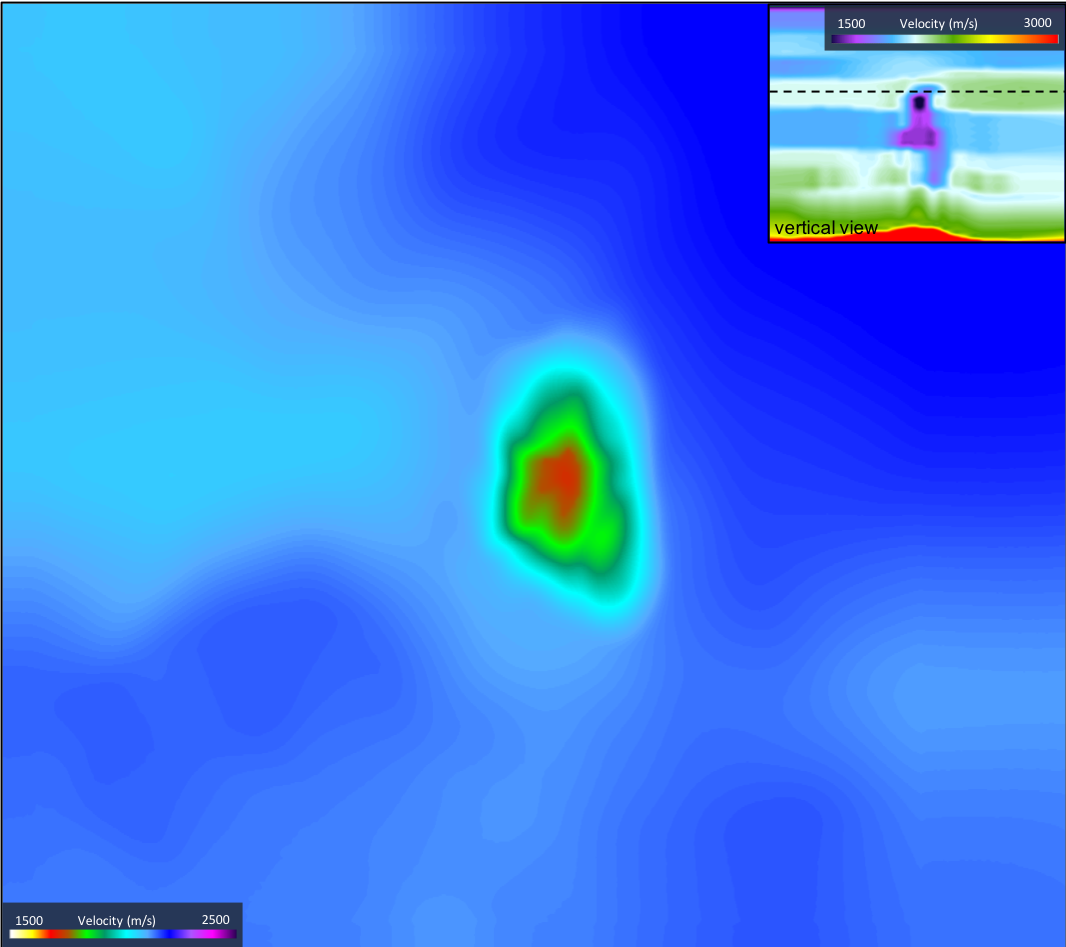 S-Cube signs
AWITM software licensing contracts 
with
Equinor 
and Woodside.
The application of AWITM directly leads to pre drill prediction of gas bearing formation offshore Myanmar. The prediction confirmed by sonic log when subsequently drilled.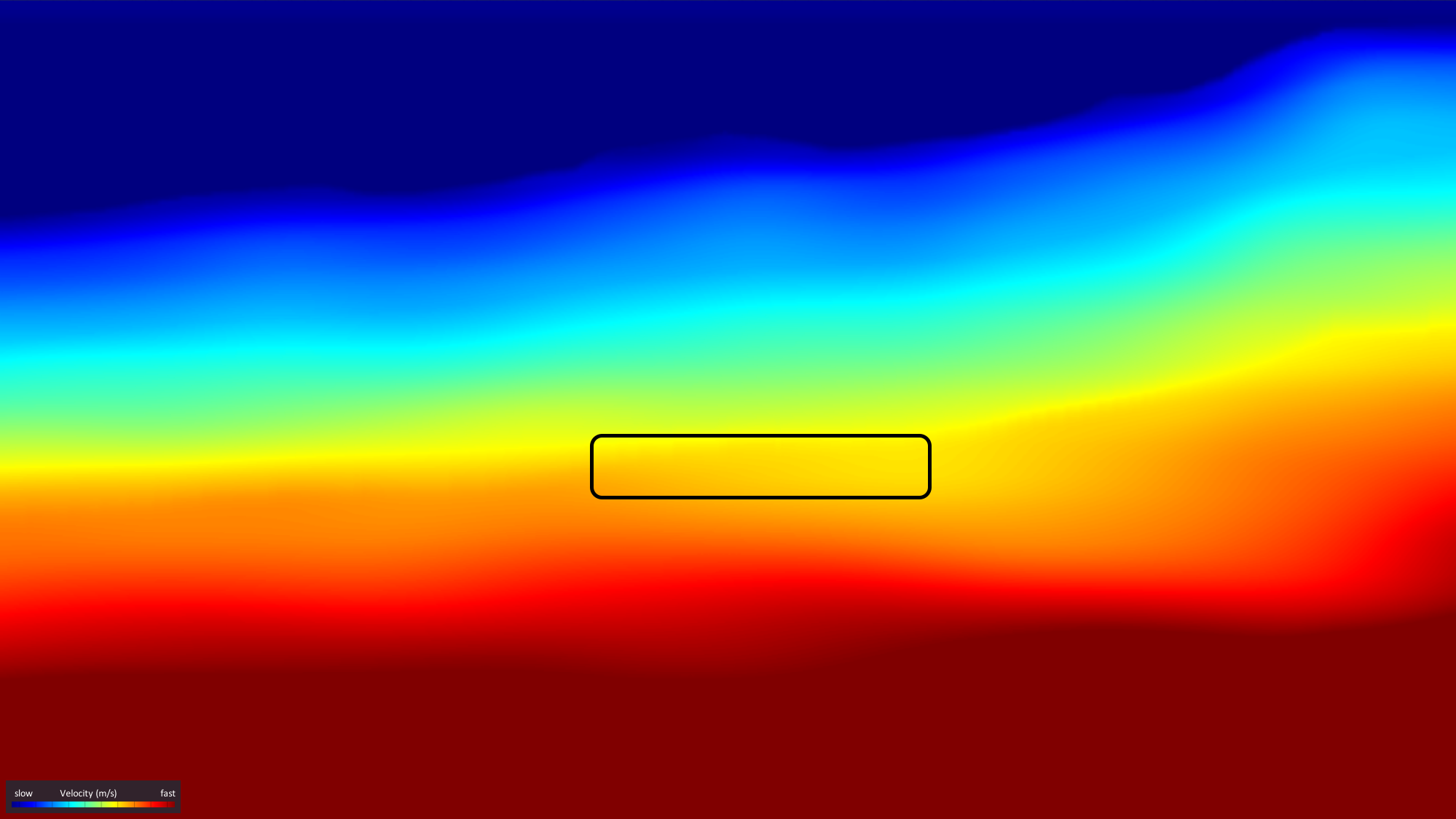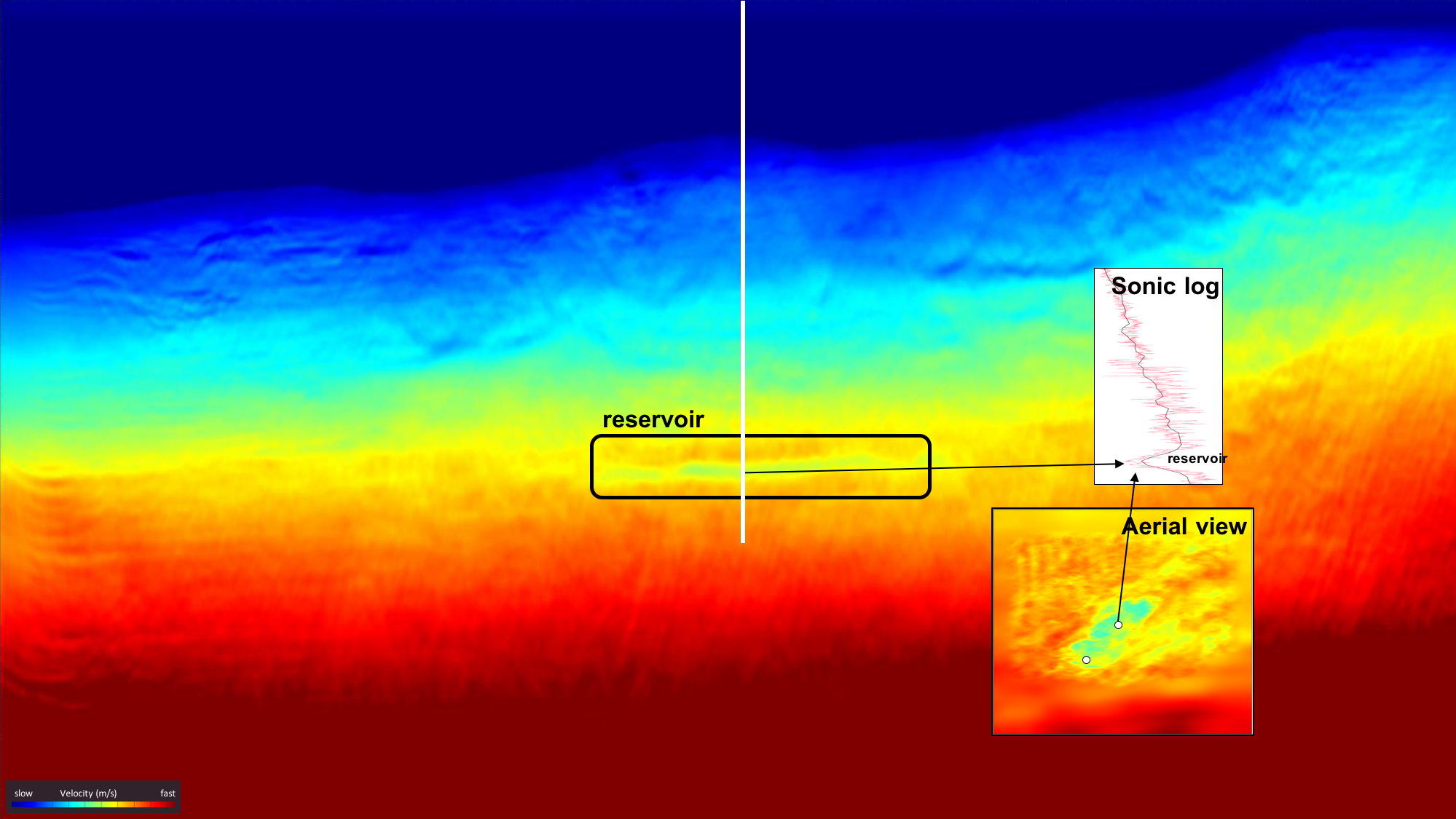 Increased reflection sensitivity = Deeper model updates
Reflection Waveform Inversion (RWI) specifically targeting the deepest penetrating energy in the survey is added to the XWITM toolkit.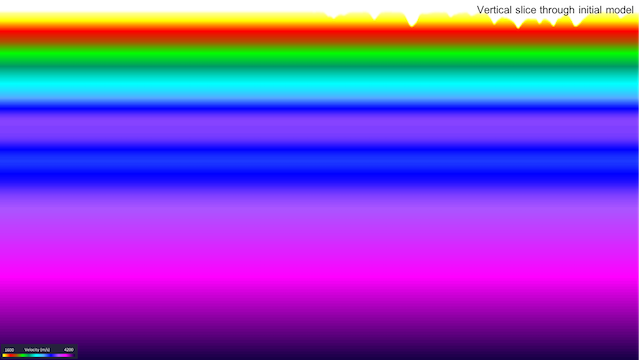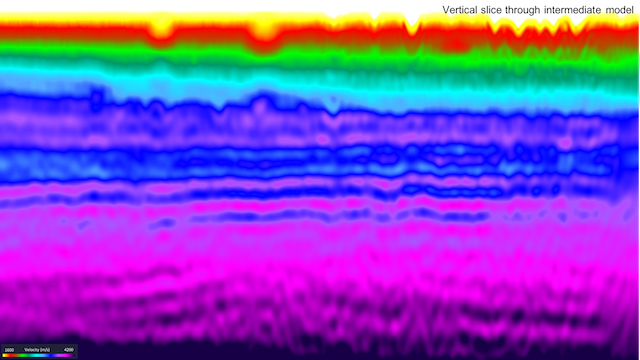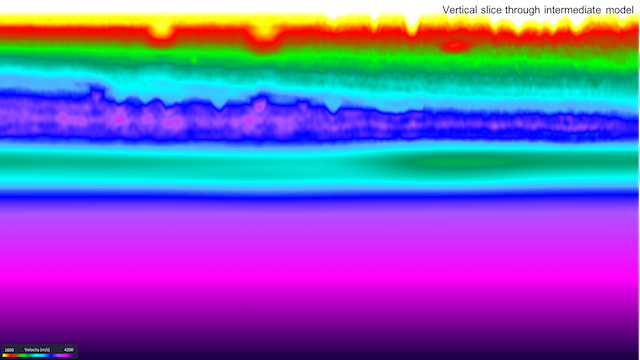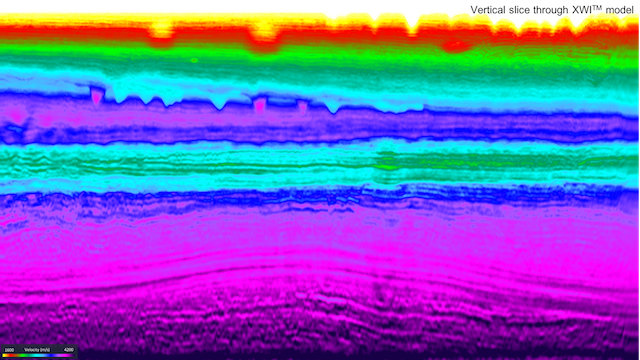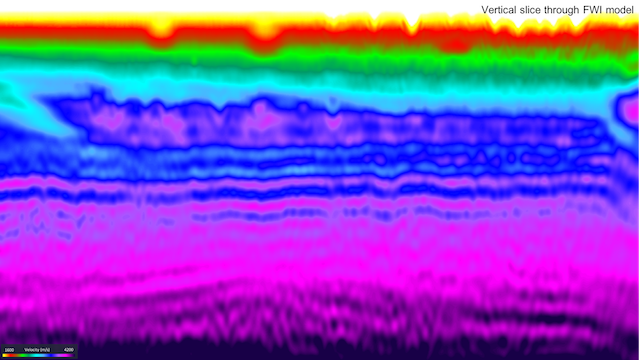 On the left is the final result using XWITM toolkit which had the closest agreement with true model out of all industry contestants. On the right is the equivalent result using FWI by itself with spurious velocity values below diving wave zone.
In 2018 S-Cube develops and launches the XWITM Pay As You Go cloud user model hosted on AWS

S-Cube is on a journey. It's not yet reached its destination but currently has an industry leading product and with AWS it is positioned for accelerated growth. Run FWI on the Cloud
Discover an unprecedented increase in the resolution of your velocity model.