S-Cube is on a mission with one clearly defined focus. This is to create breakthrough Full Waveform Inversion (FWI) technology to aid a lower carbon future.
Since being spun out of a world-leading research group at Imperial College London, S-Cube has developed a next-generation FWI optimisation framework known as X-Waveform Inversion or XWITM.
With a uniquely-engineered cloud-native fault-tolerant architecture on Amazon Web Services, this has provided scalability and flexibility to advance its rapidly-evolving capability and support its growth.
XWITM has put S-Cube on an accelerated development trajectory towards its ultimate objective of accelerated and automated seismic imaging in a single unified feedback loop with zero or minimal human intervention or bias. 
- Adaptive Waveform Inversion (2019)
- Fully cloud-native XWITM on AWS (2020)
- Adaptive Waveform Inversion v2.0 (2021)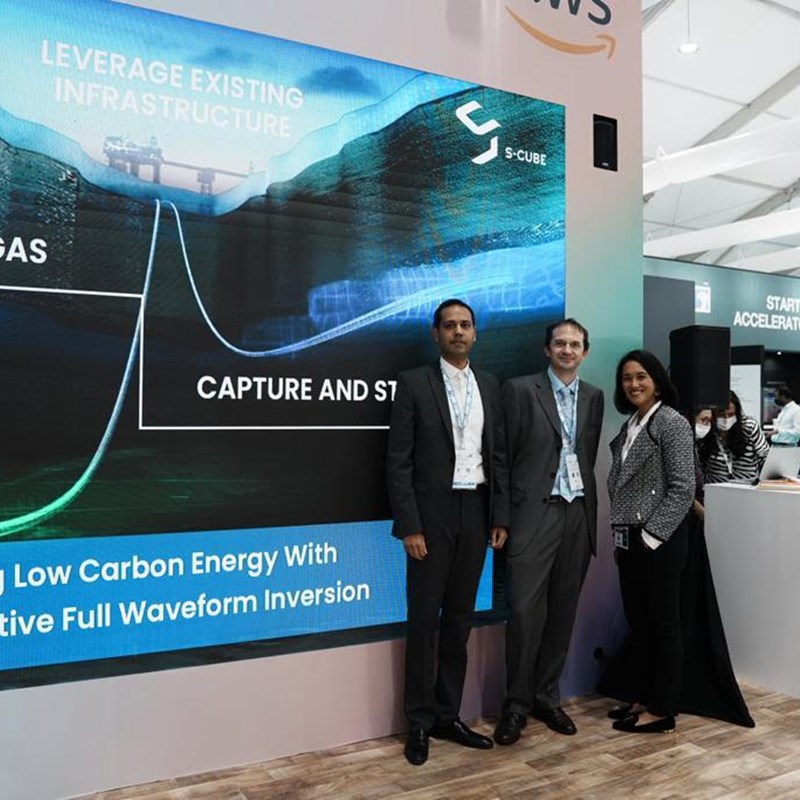 ADIPEC 2021 - Abu Dhabi
AWS exhibition booth Run Full Waveform Inversion on the Cloud
Use XWITM on AWS to discover a step change in accuracy and resolution of your velocity model.