3D narrow-azimuth streamer survey
The survey is a narrow-azimuth marine streamer acquisition with 8 receiver cables of length 5.5 km. There are 5186 shots in total with 20% utilised per iterations.
The raw shot gathers that are input into the process have all free-surface effects retained. No pre-processing is applied to the traces beyond bandpass filtering for progressively widening the frequency range through blocks of iterations. 
With the limited cable length, the model updates need to penetrate below the reach of the diving waves for broadband velocity recovery at the target zone.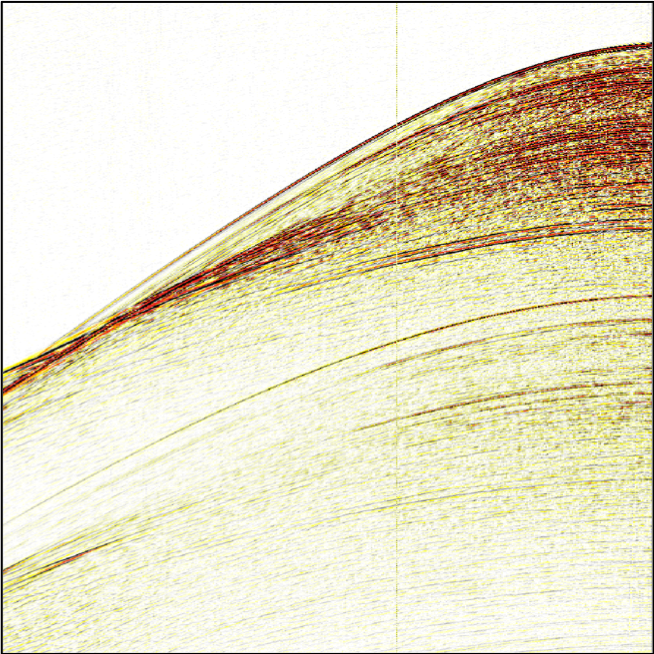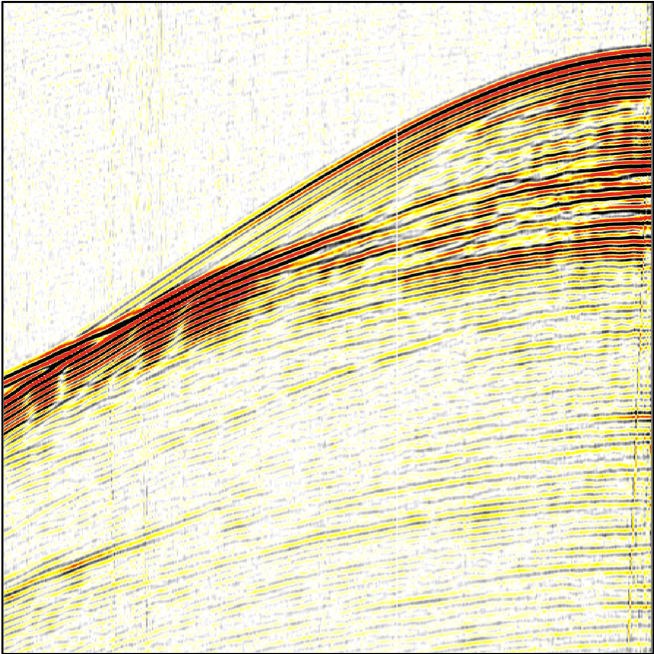 Frequency Sweep
The panels show 6 stages of the inversion - predicted traces (left) and field recordings they are being matched against (right). The field recordings are being fed in at widening bandwidths with the lowest frequencies having lowest signal to noise. The initial match is very poor and the trace fit accuracy increases as the iterations proceed.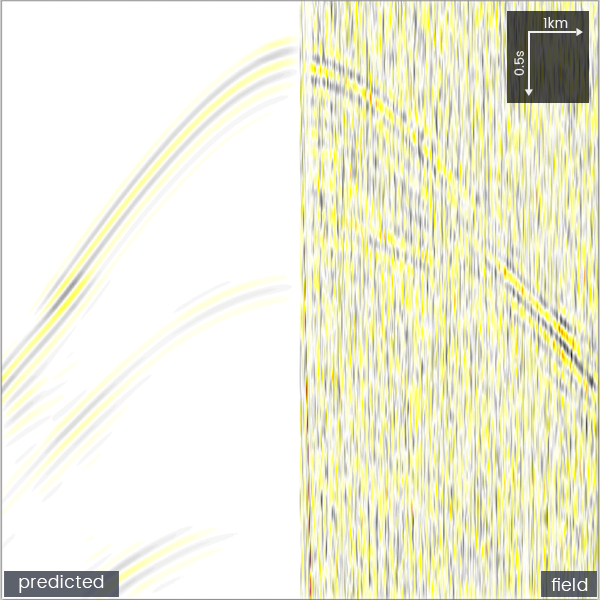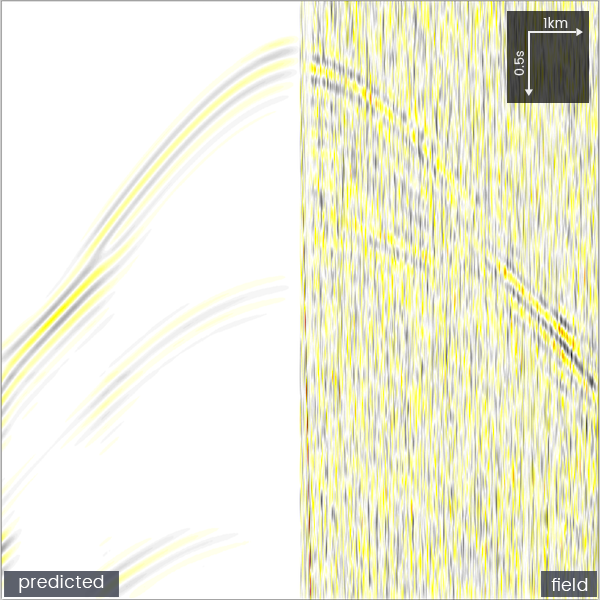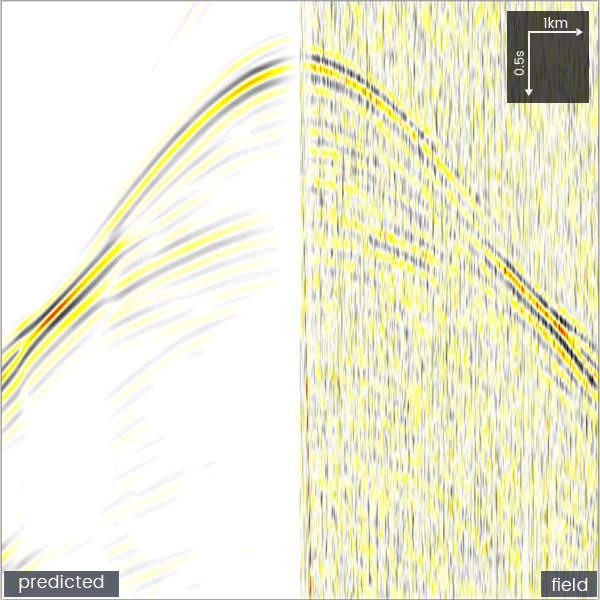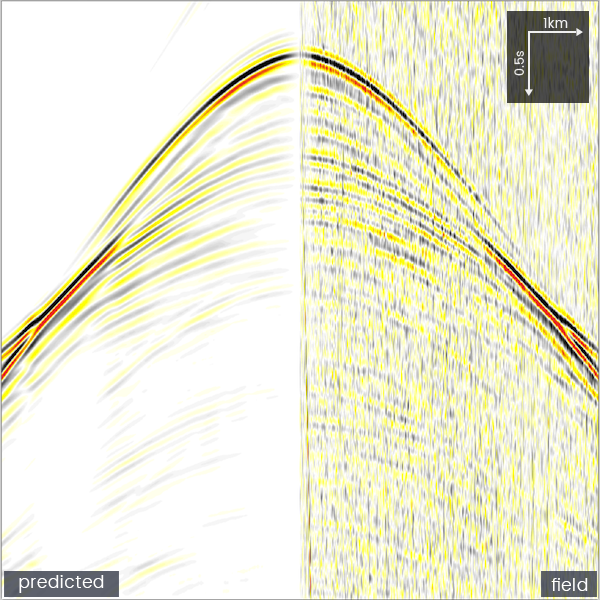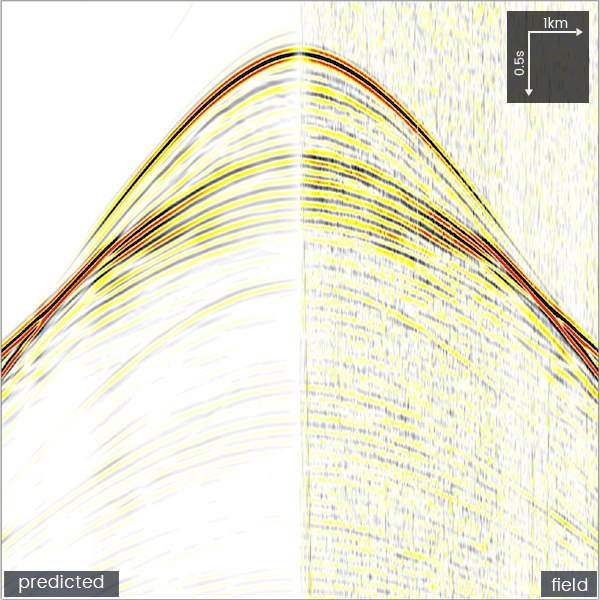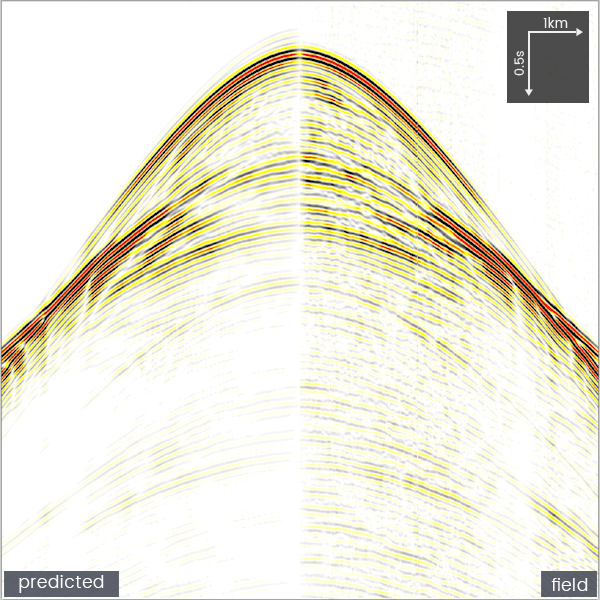 XWITM model evolution
Generating long-length scale corrections from multiple starting model initialisations. Here we should the result of applying RWI bulk changes from two different starting points followed by AWI to converge towards the optimal solution in both cases.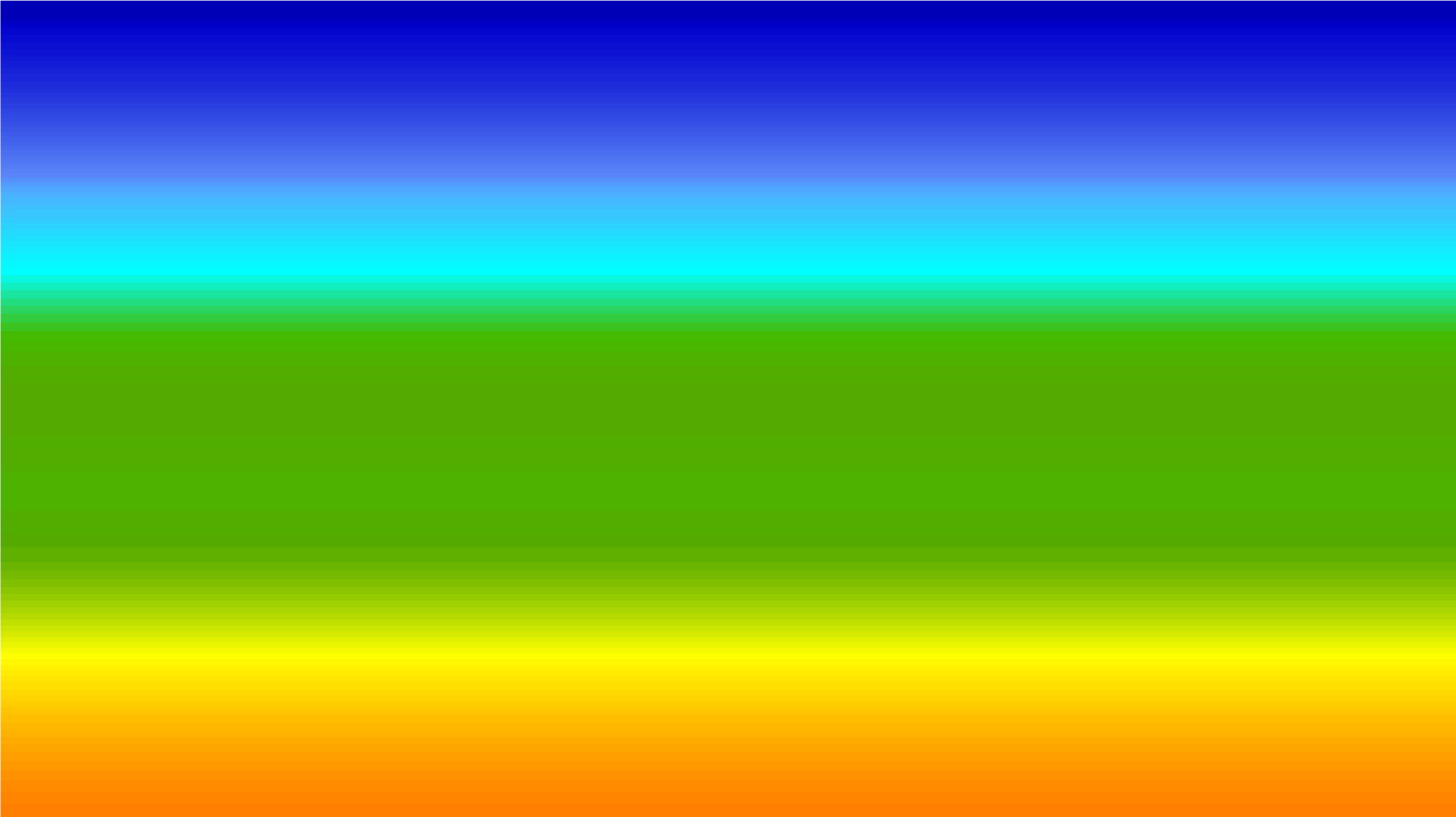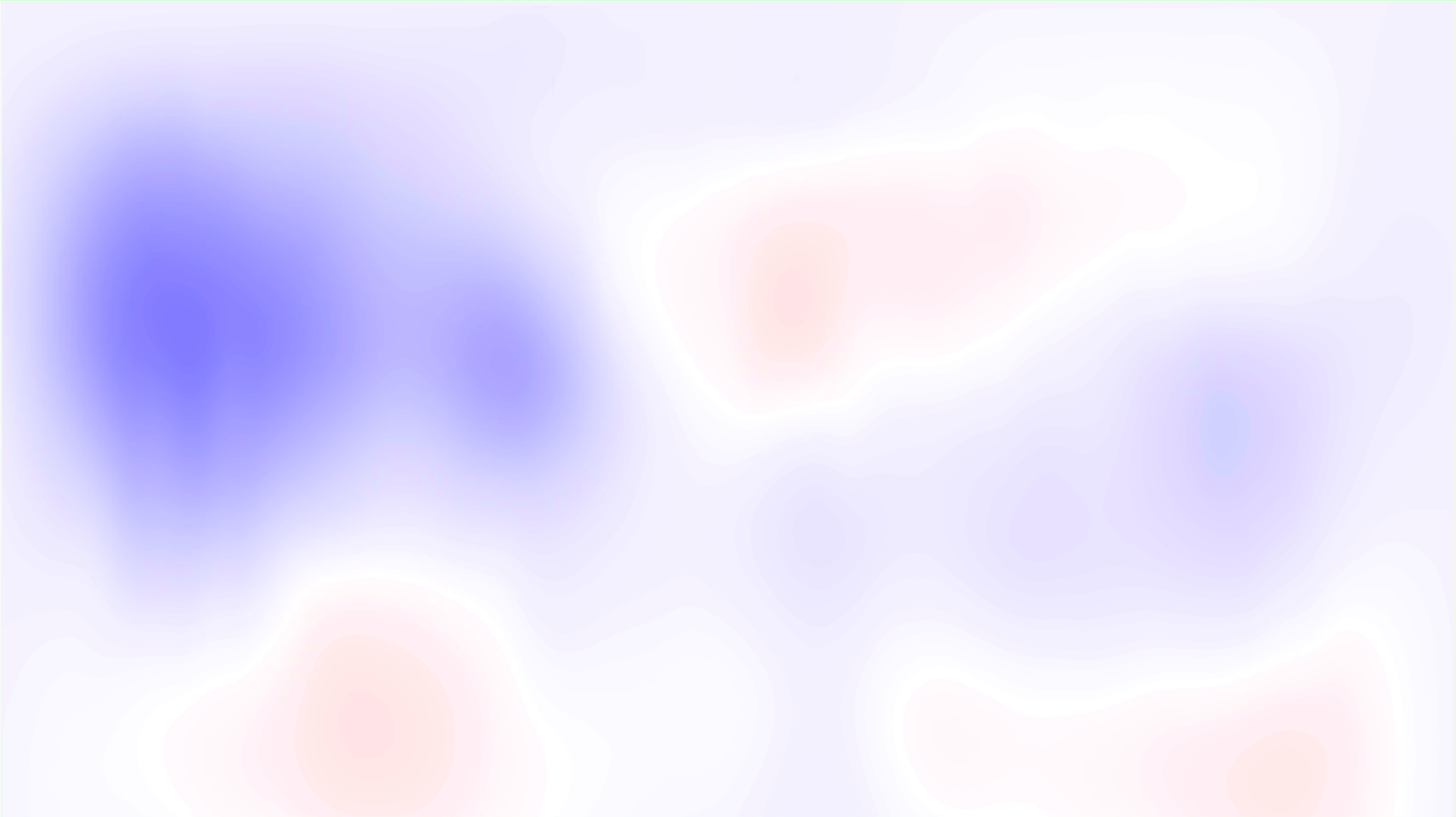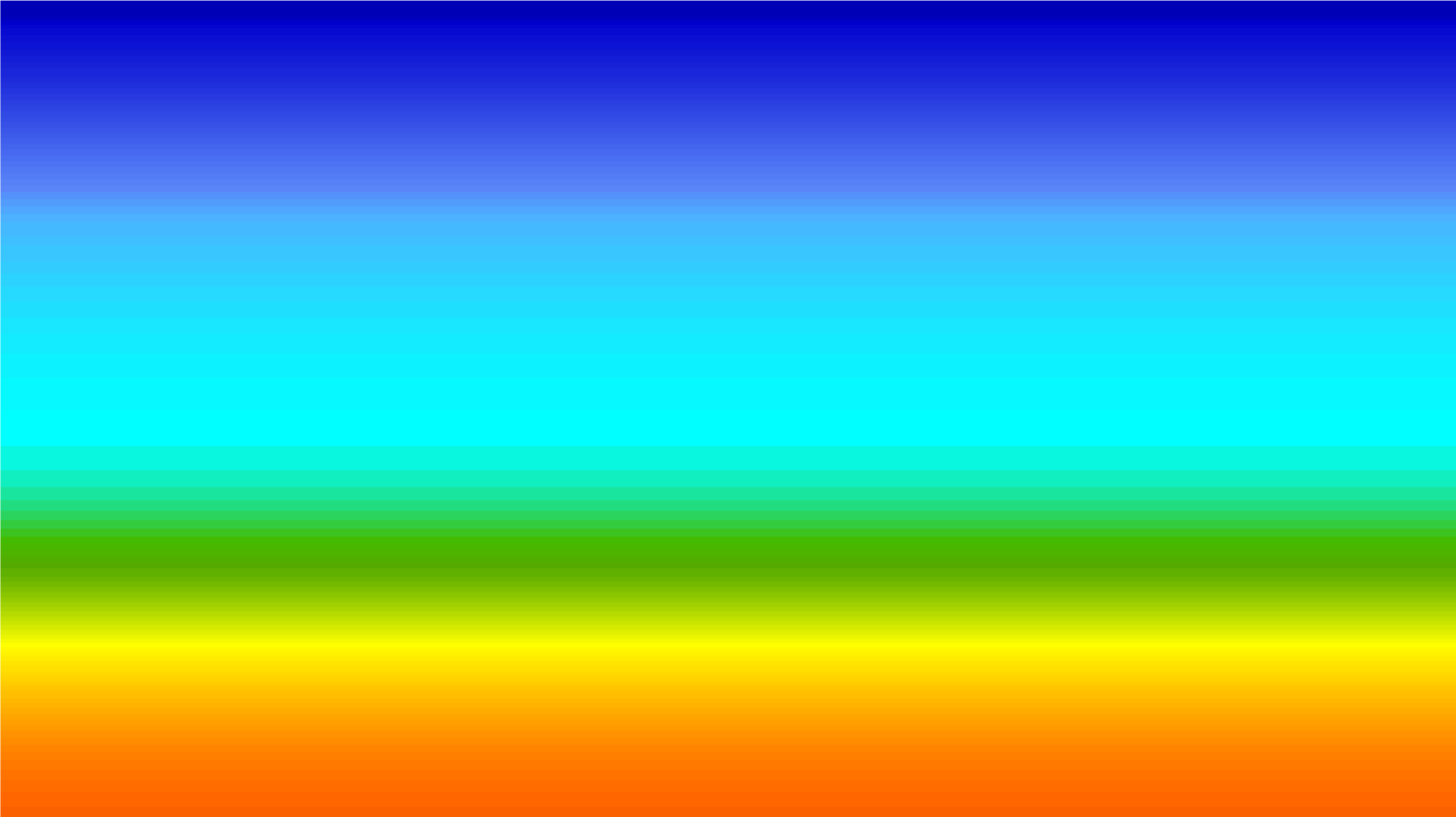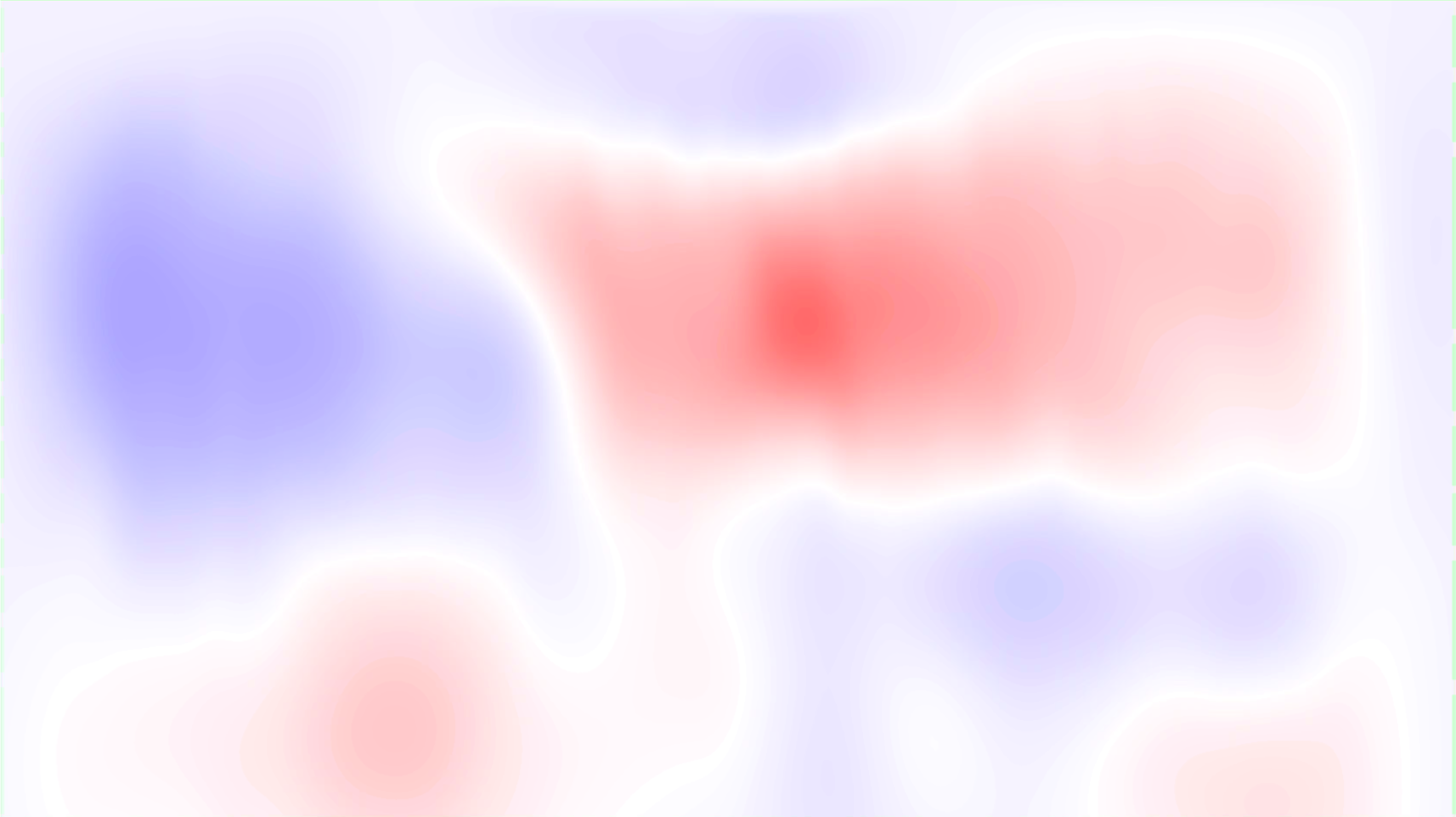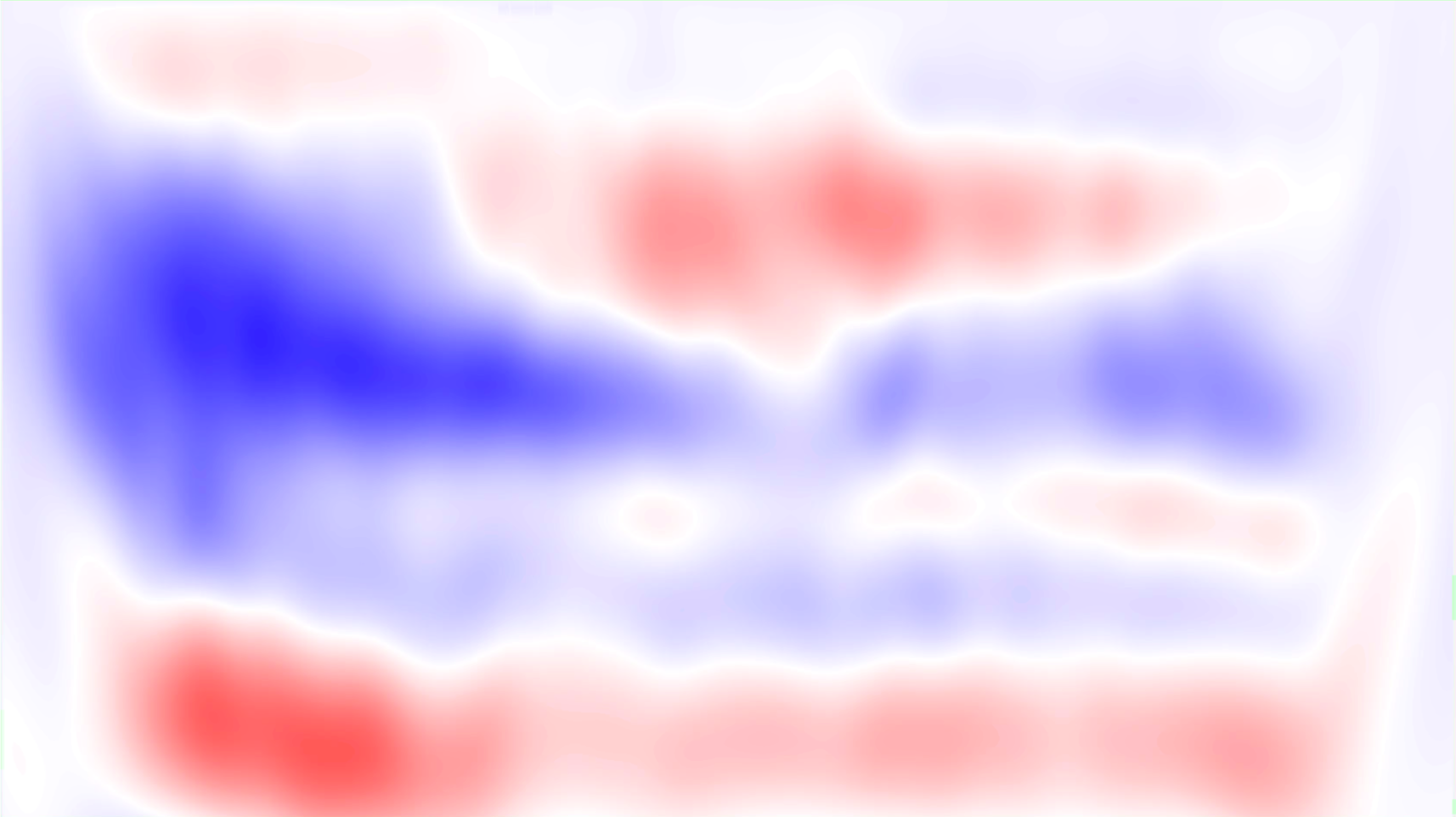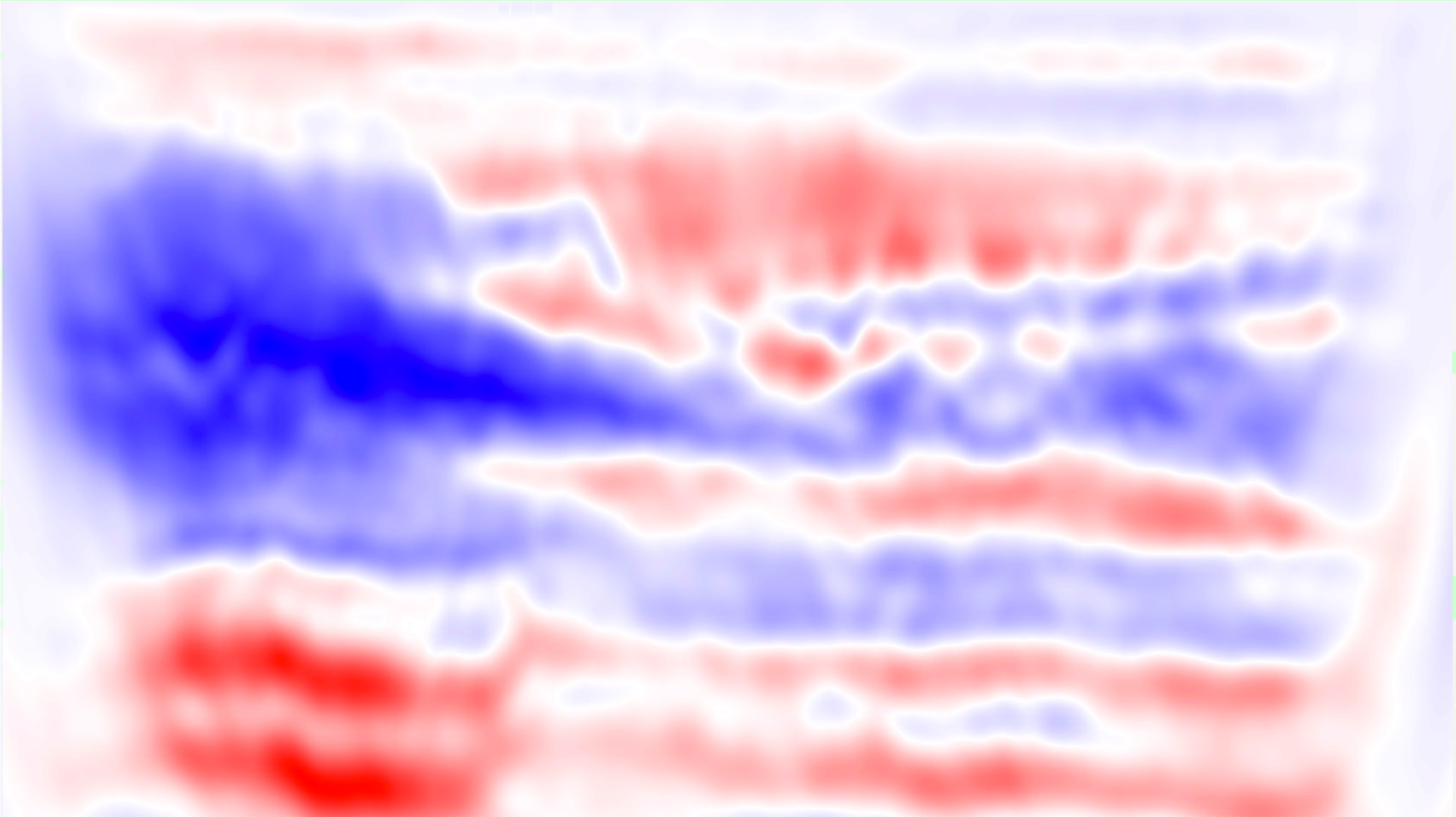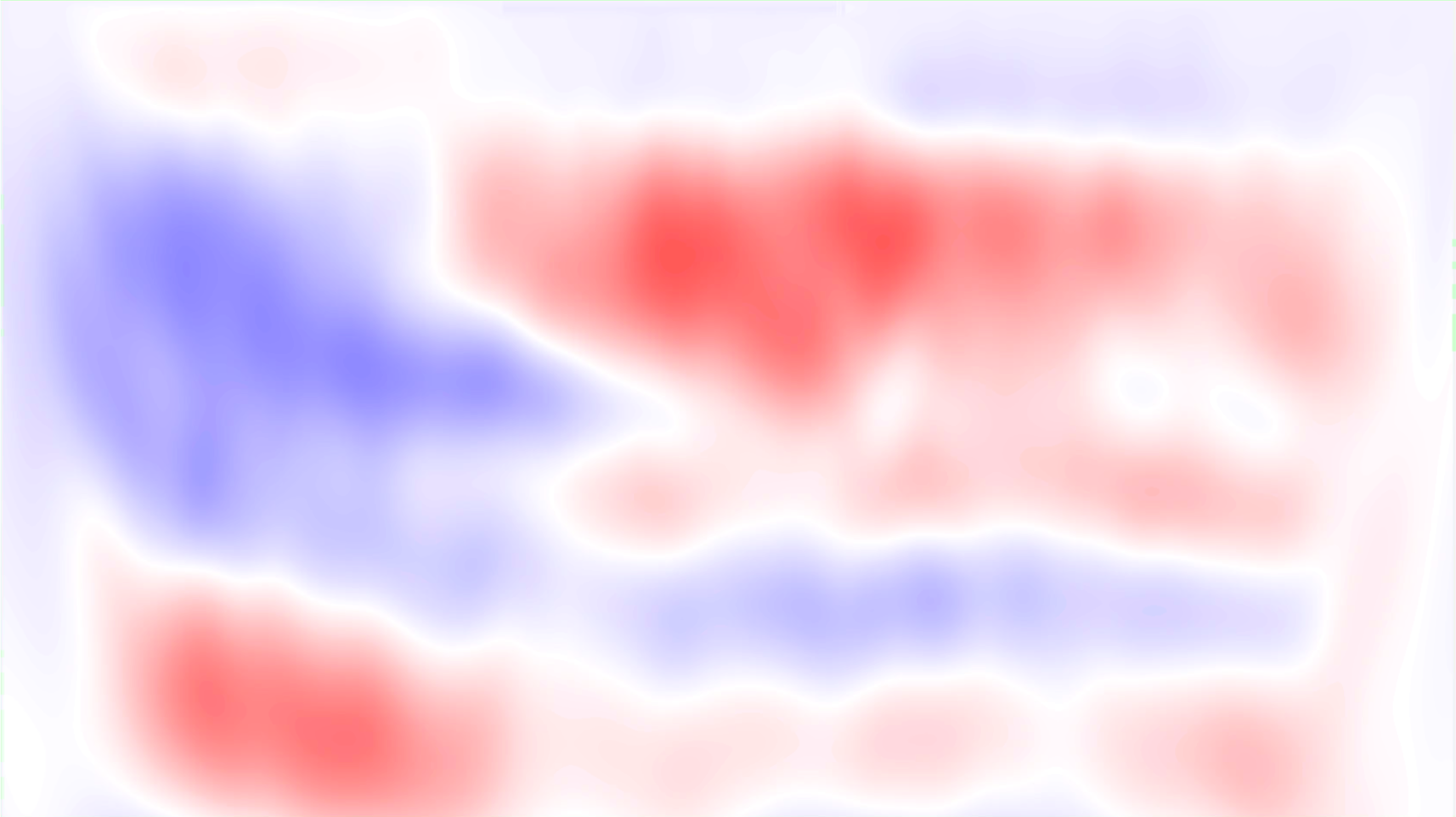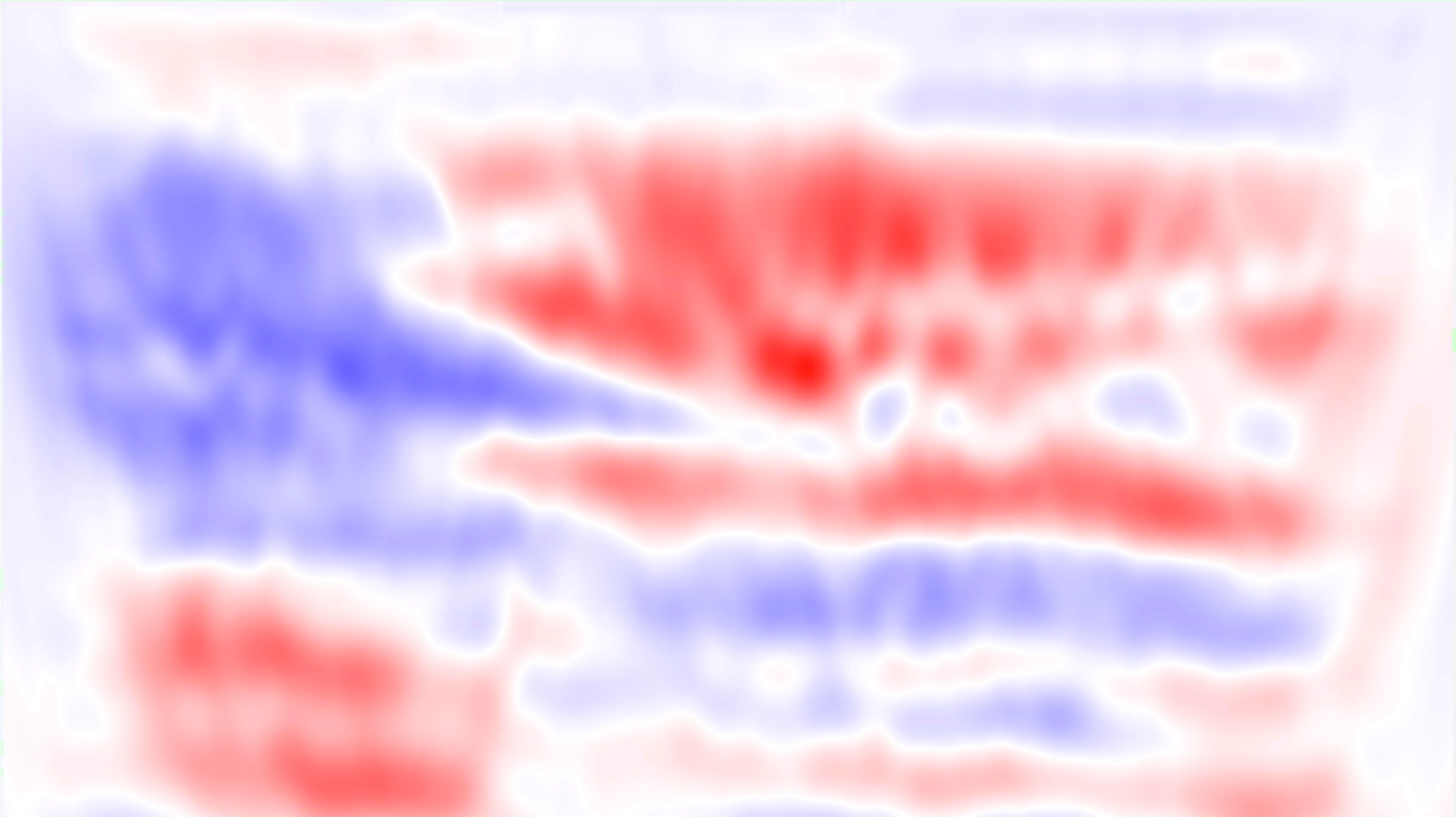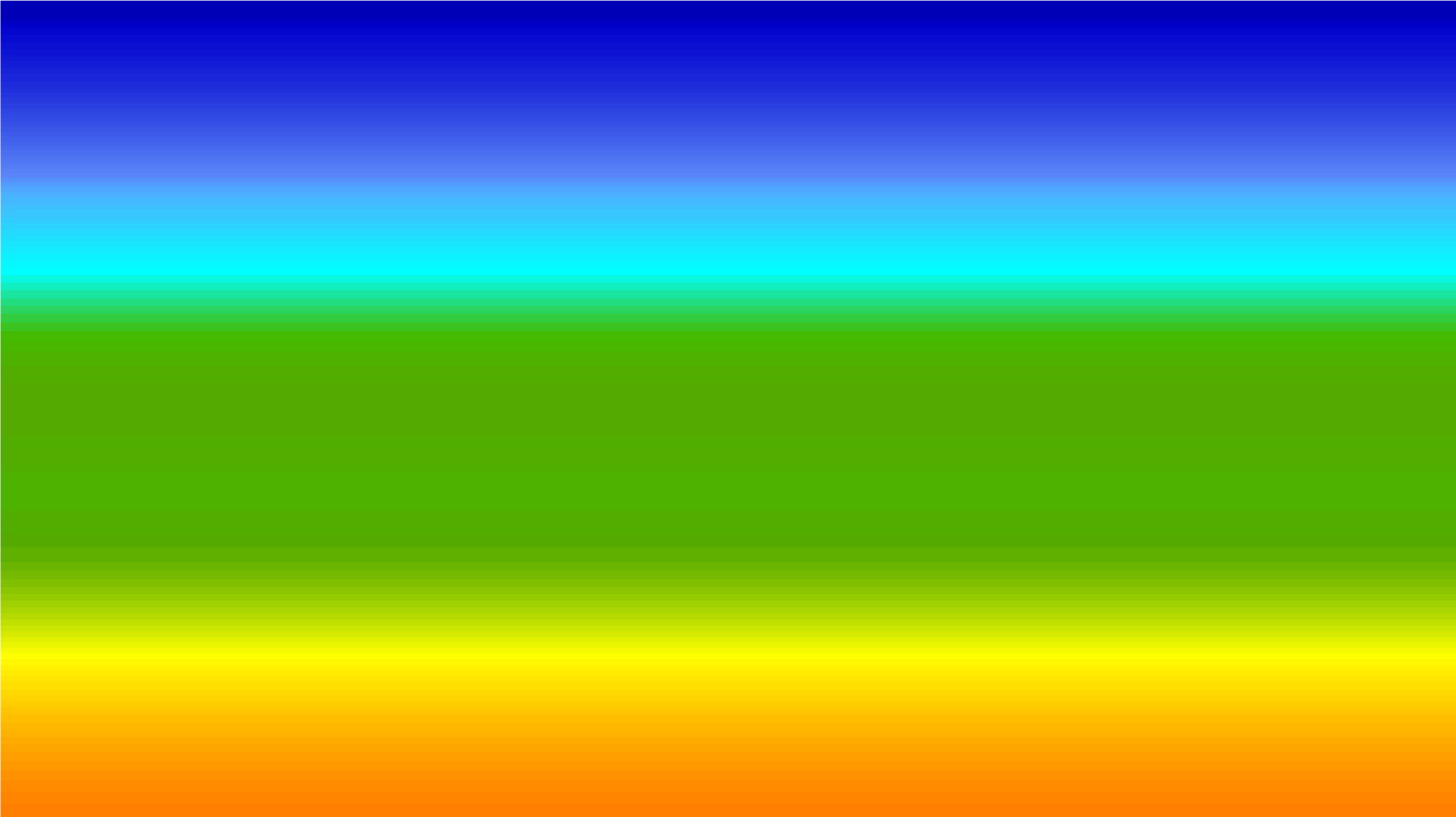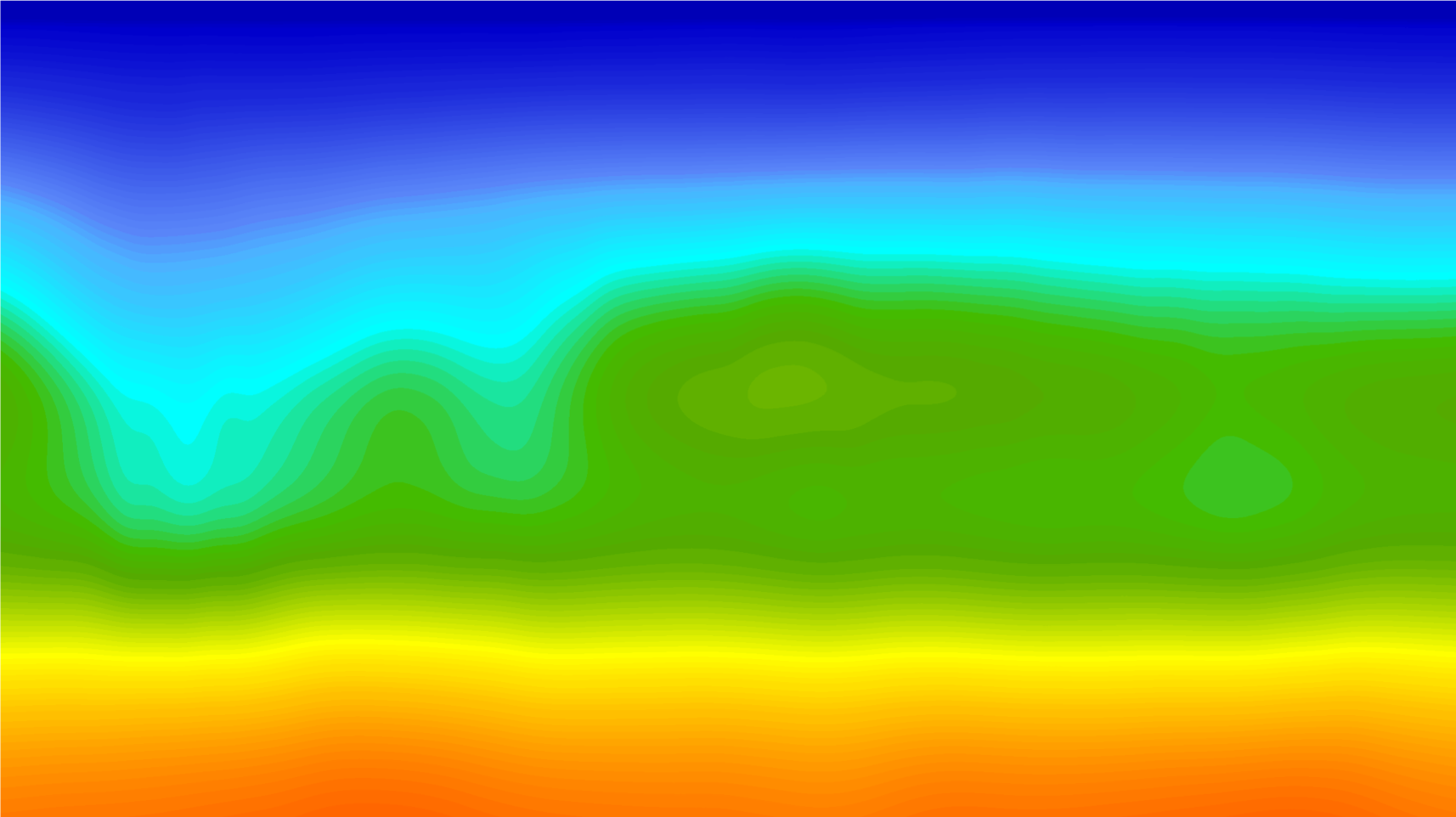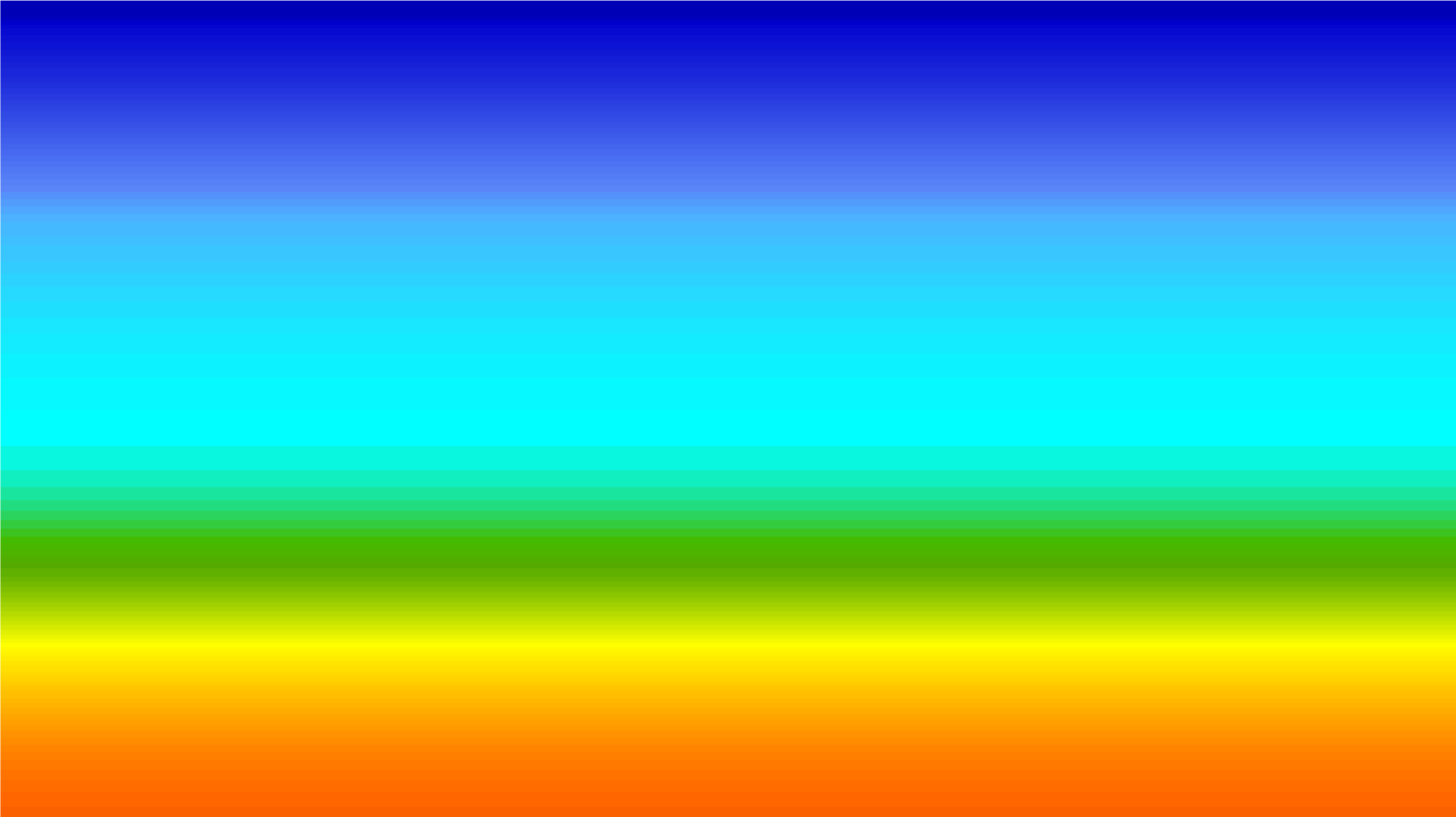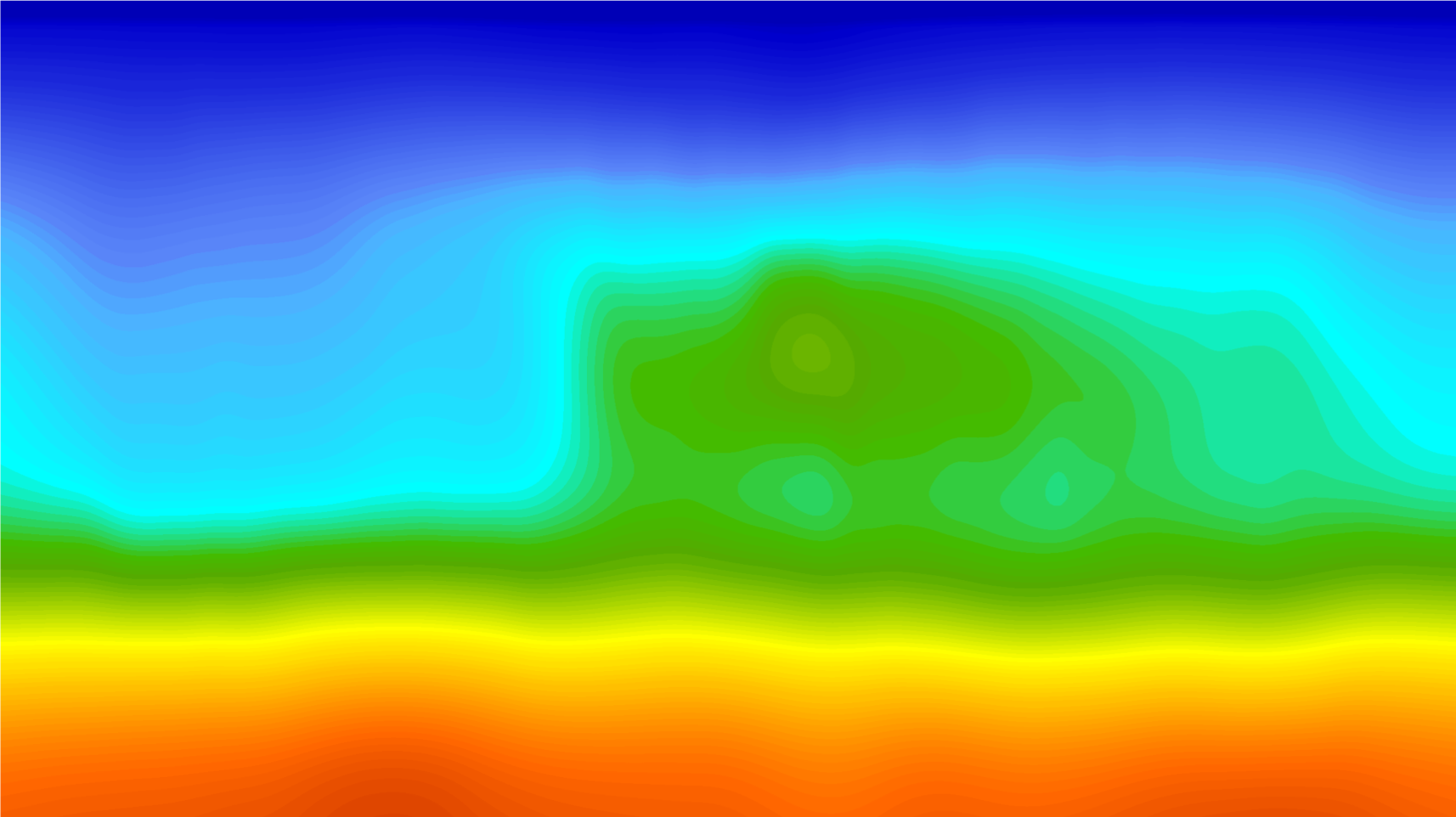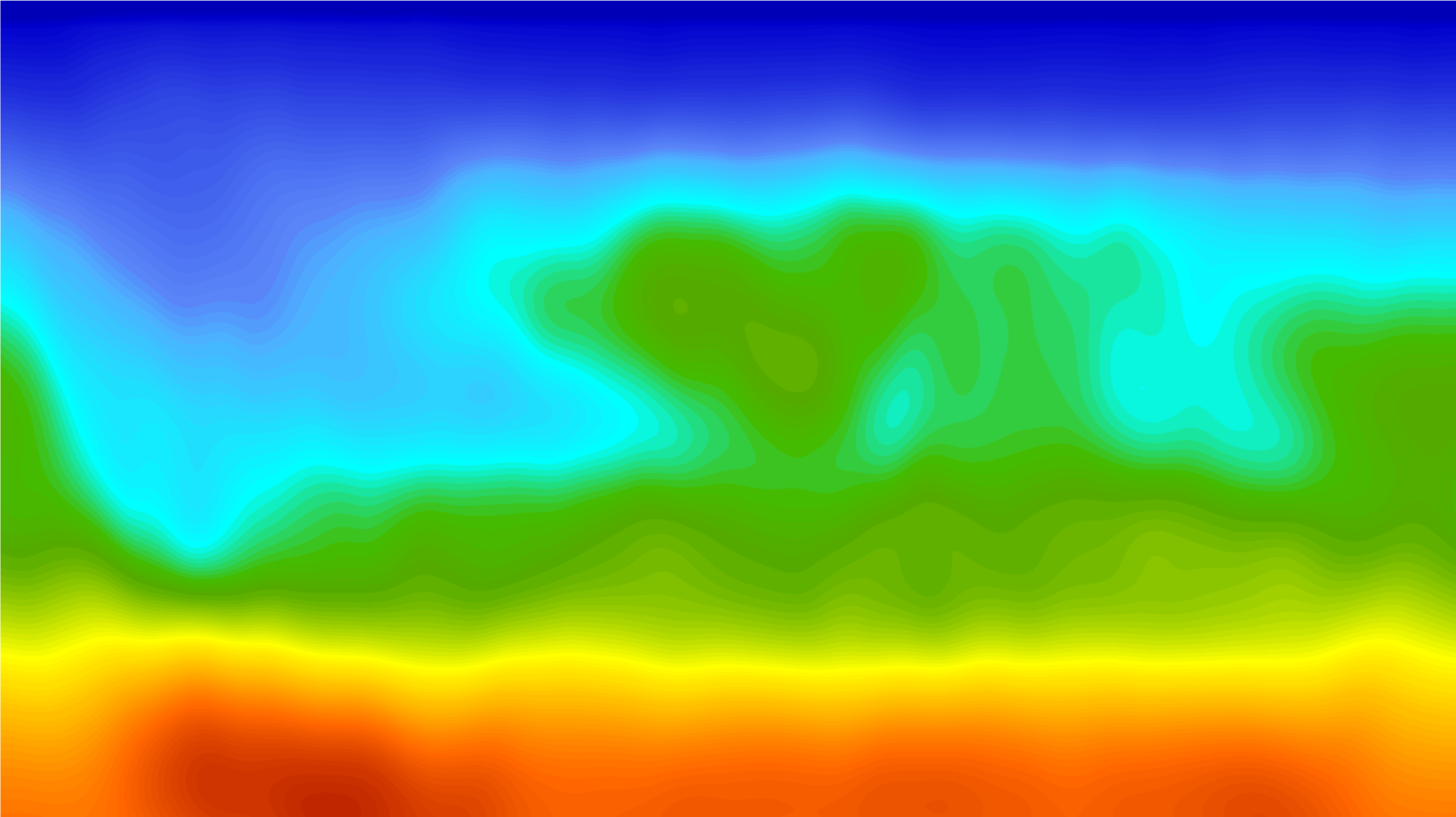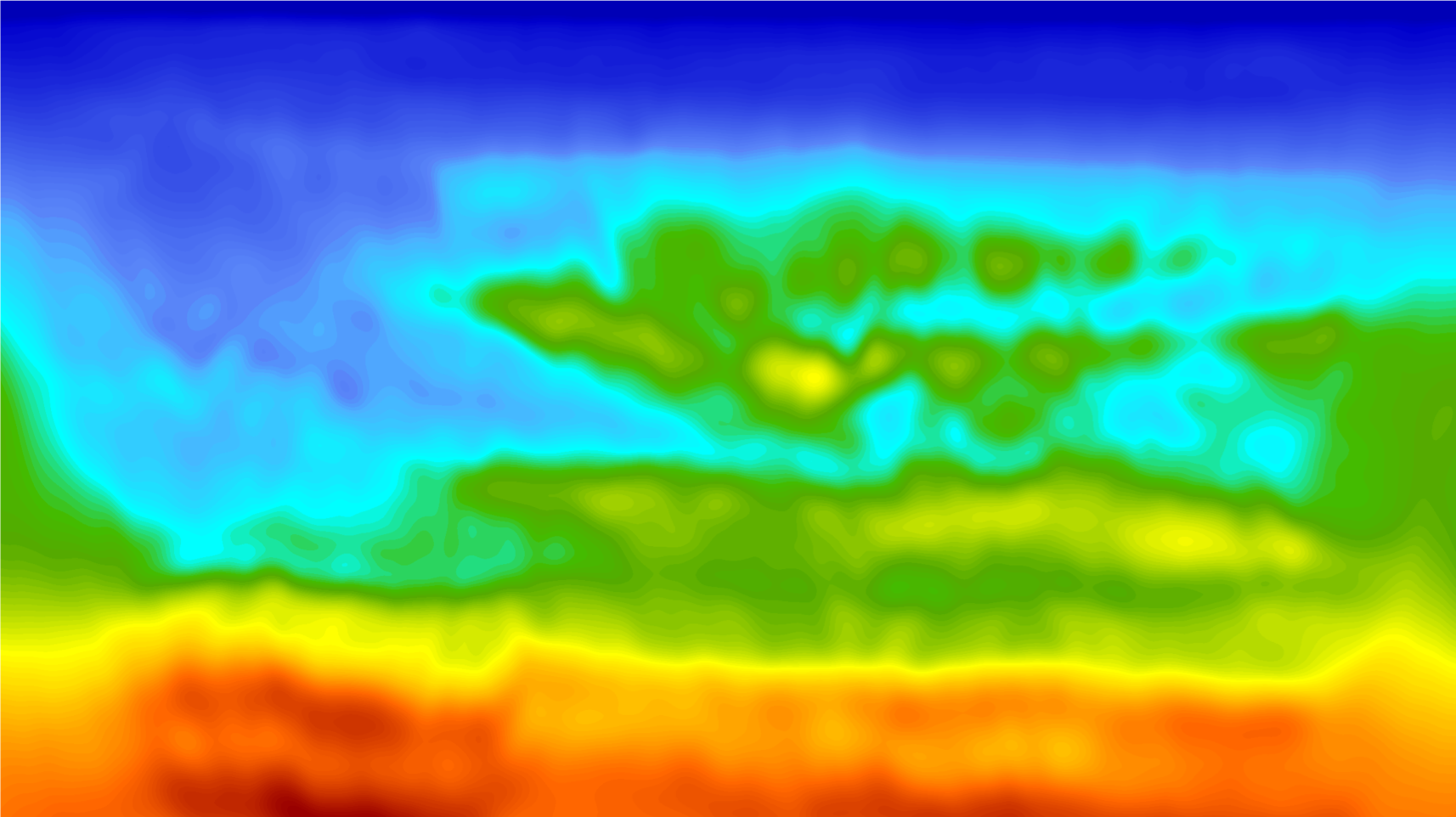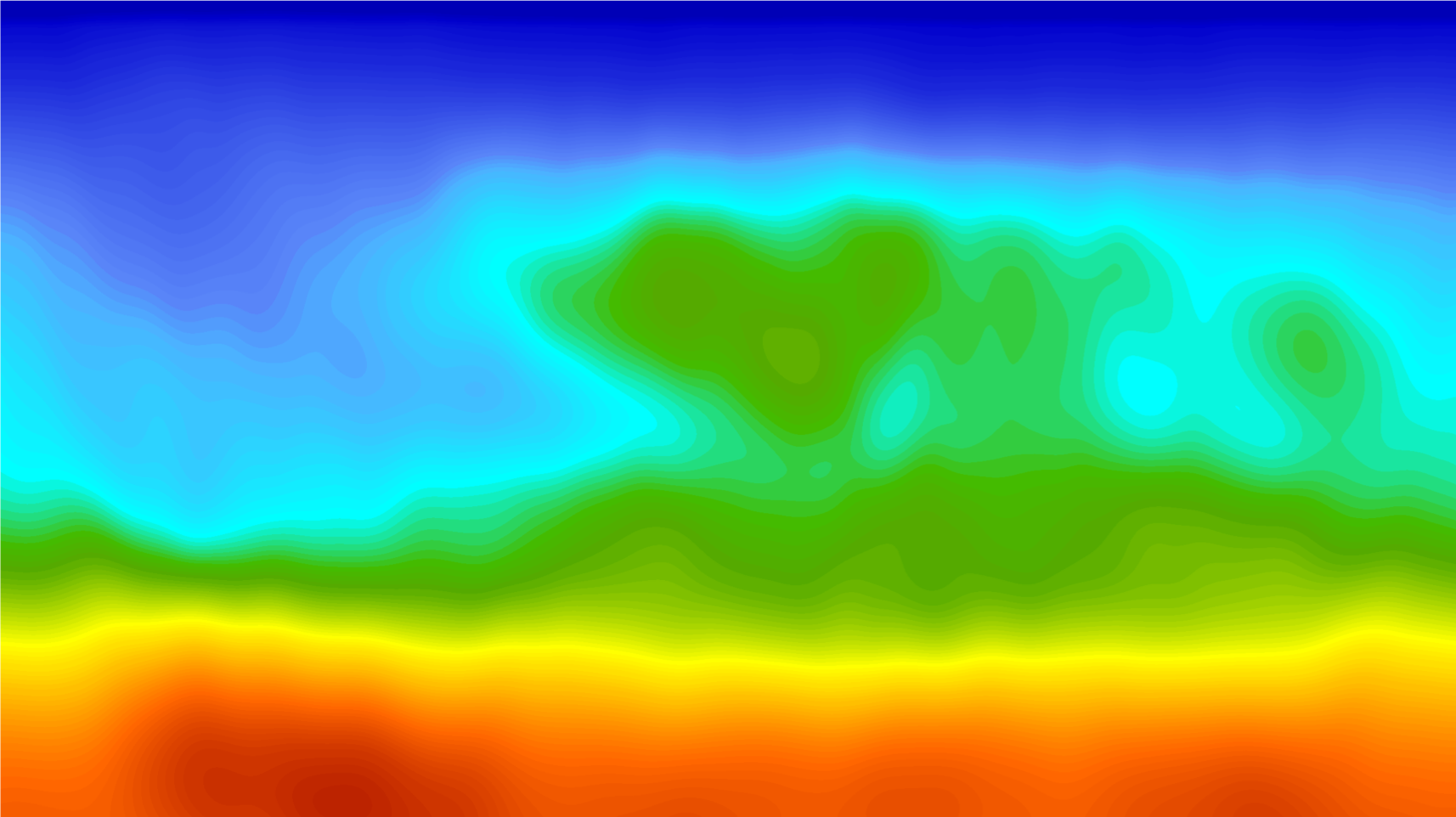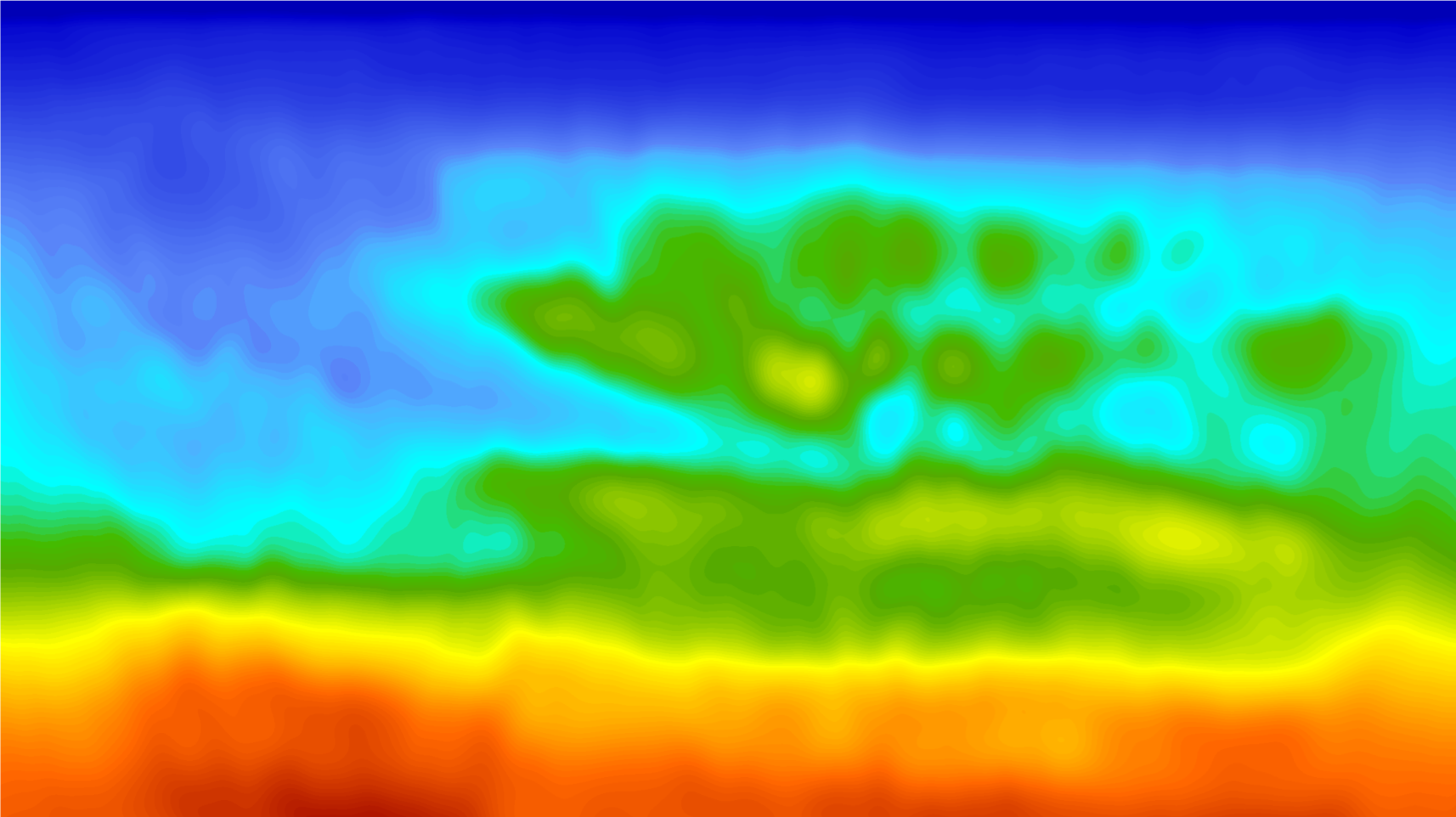 XWI no RWI. XWI no AWI.
Local Minima Trap. 


RWI then AWI.
Global Minimum Misfit Minimiser.





XWITM model evolution
Random initialisations are made possible using RWI+AWI converging towards the true answer without succumbing to the known limitations of FWI alone. FWI alone leads to a spurious result with an erroneous low velocity band seen to cut across model. The entire chain is performed with zero human intervention and the data remains on the cloud throughout.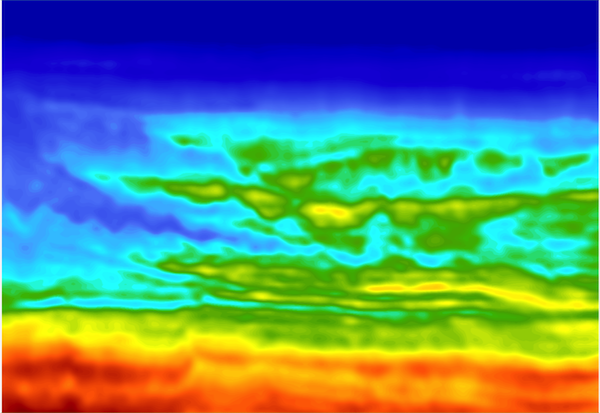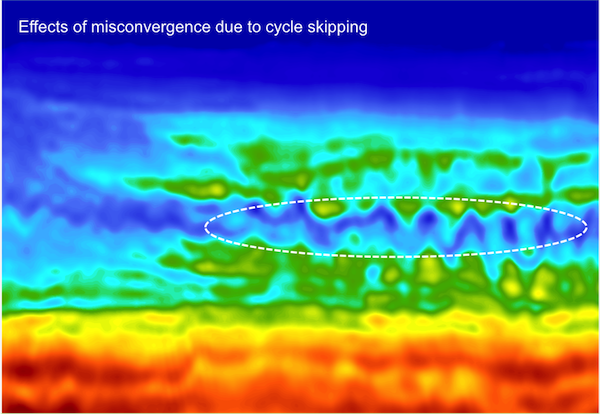 Run XWI on the Cloud
Discover an unprecedented increase in the resolution of your velocity model.