The Woodside-operated Pluto field, discovered in 2005 with the Pluto-1 well, is situated in the North West Shelf of Australia in the Carnarvon basin 40km east of the Jansz field. The target is located below the continental slope in water depths ranging from 0.4 - 1km. Here four saillines through the centre of the field are fed into the reflection-based XWITM algorithm for velocity model optimisation.
XWITM model evolution
The new technique implemented here is based on constructing a temporary high-wavenumber perturbed model for a fixed background model before updating the background model with AWITM. The RWI perturbed models are in the left column and the AWI background models in the right column. This gives the starting point for FWI to begin resolving the target over a kilometer below the diving wave zone.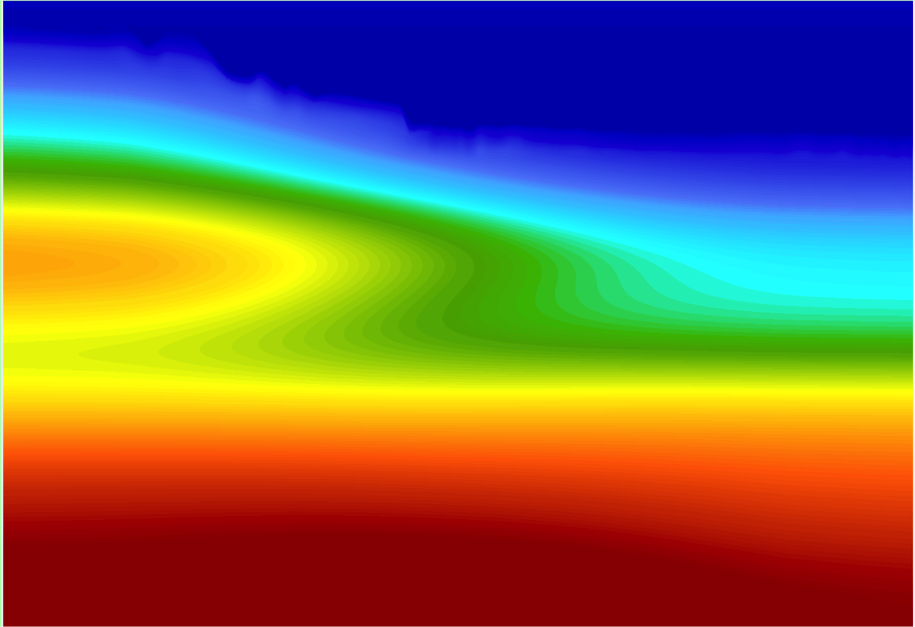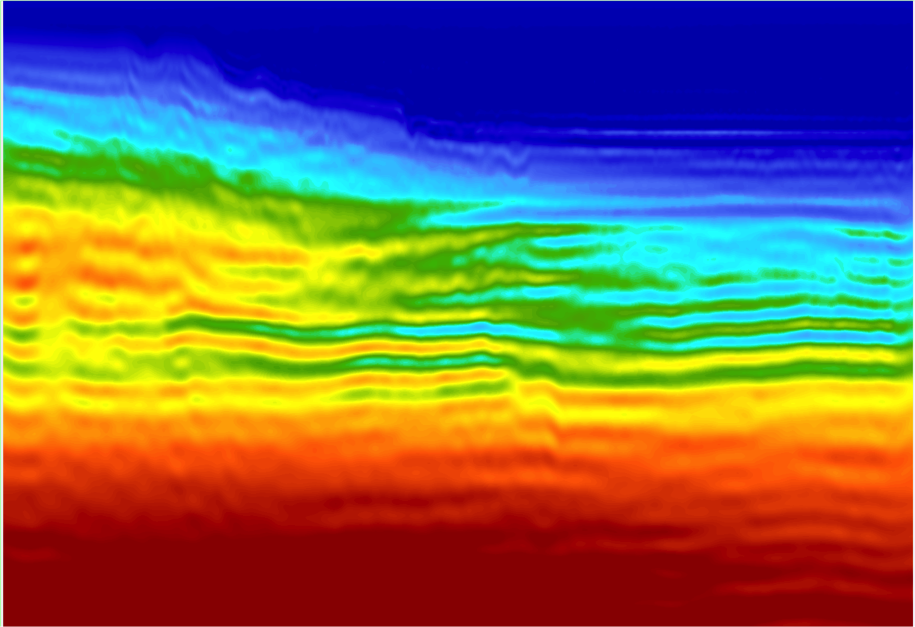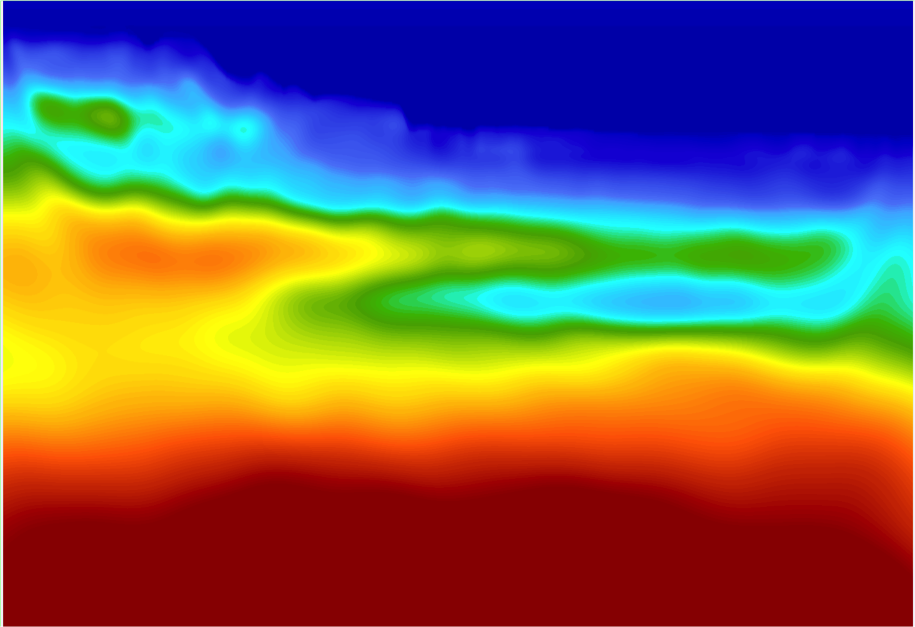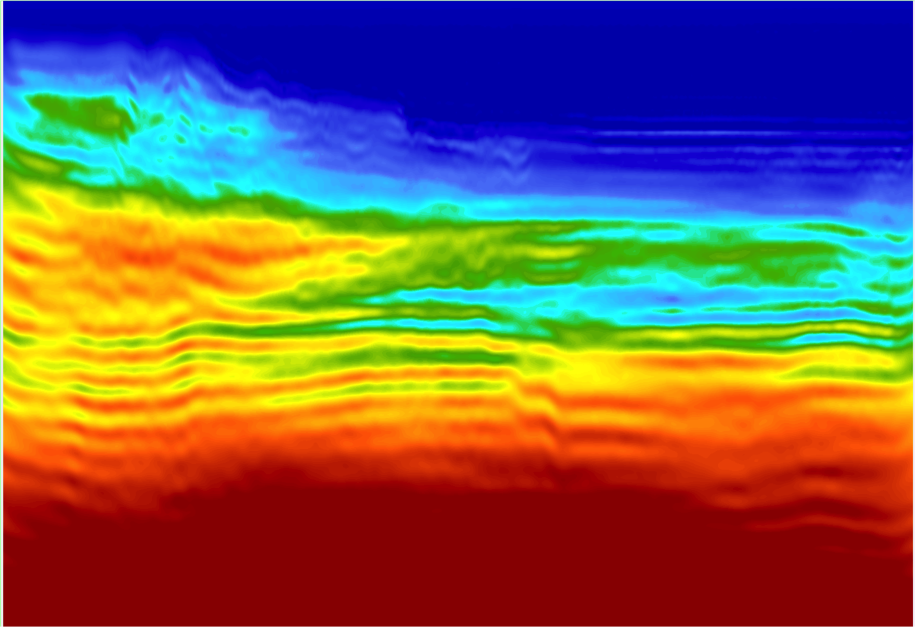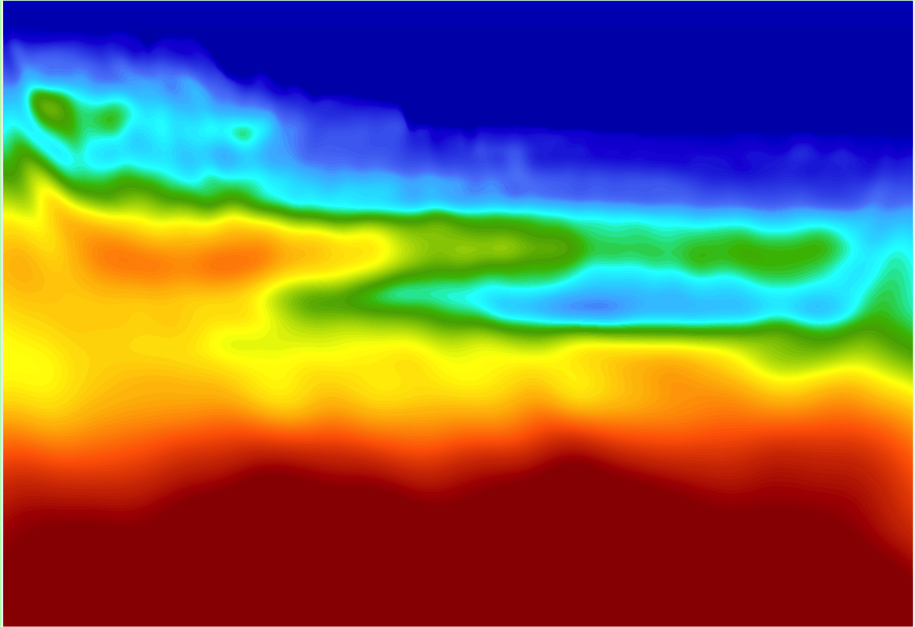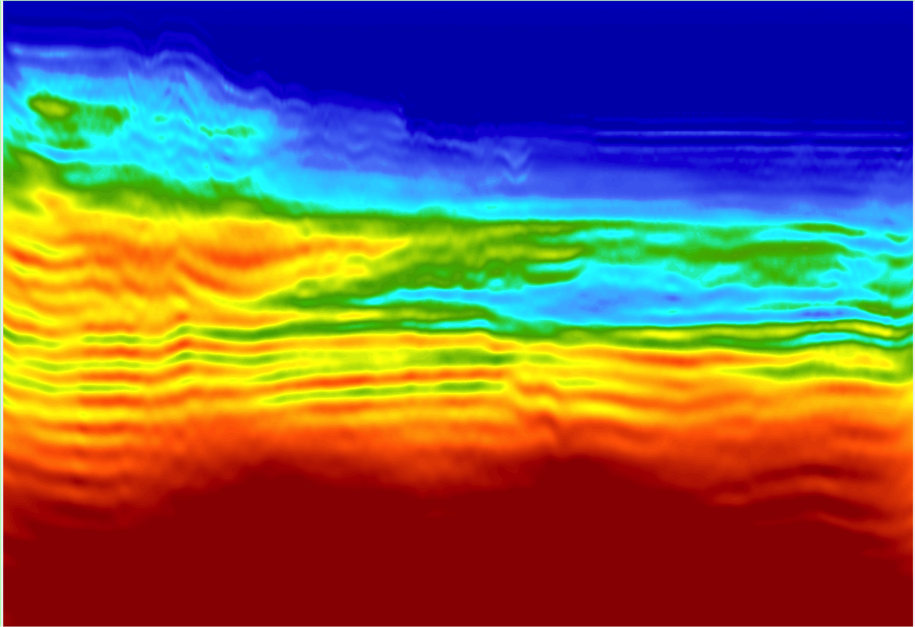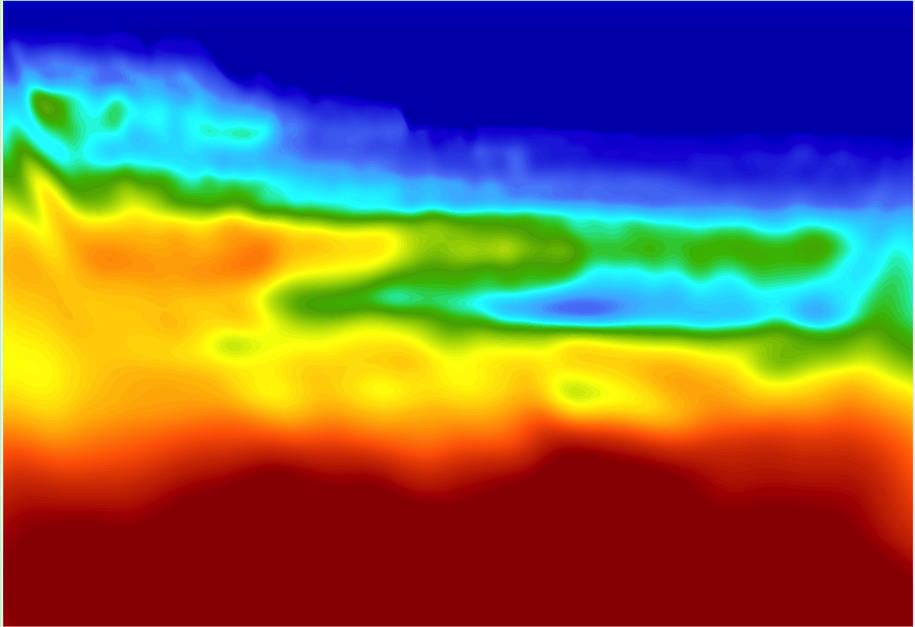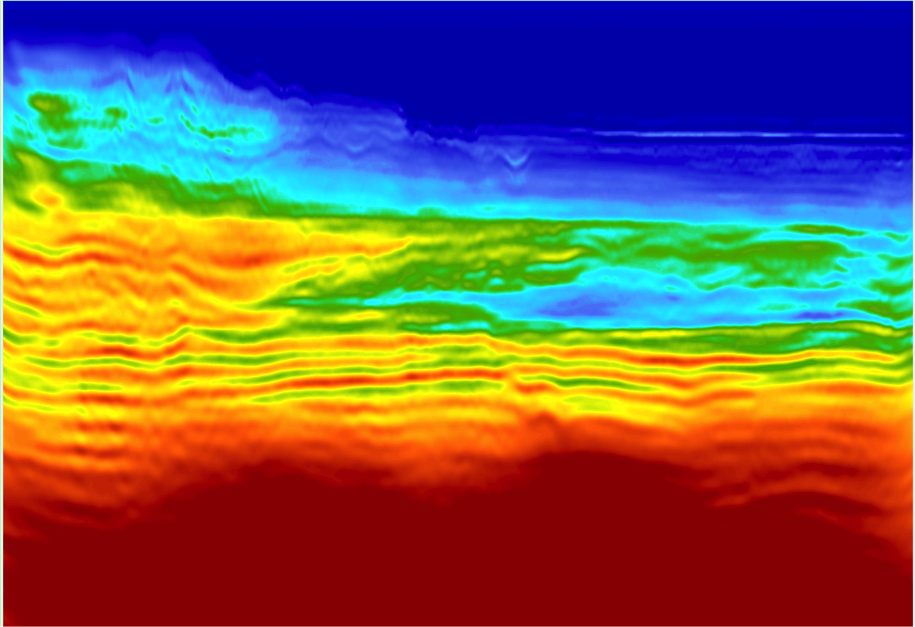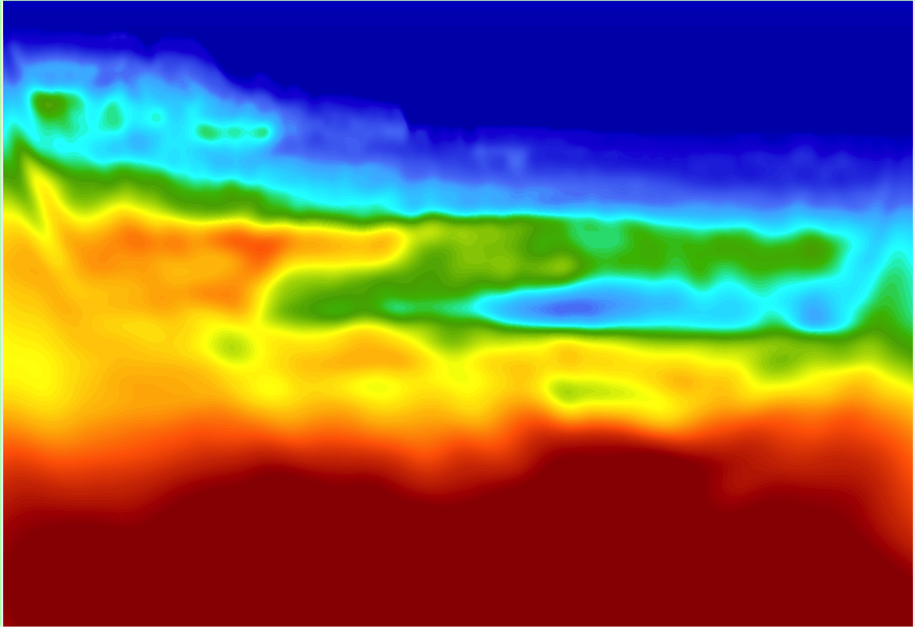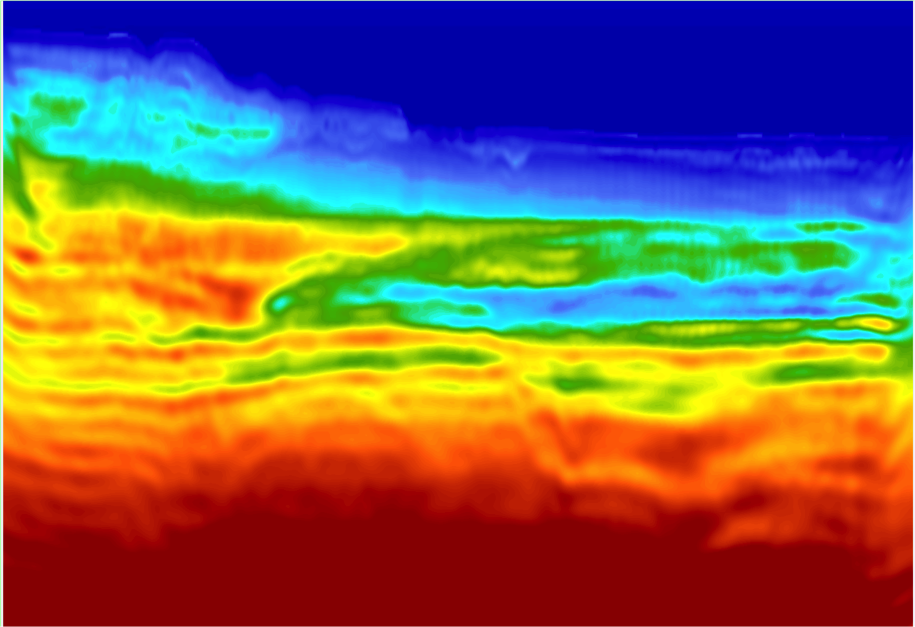 Model validation: predicted and observed data alignment
Cost function reduction with global minimum convergence leads to predicted data increasing its fit with the field data. The panels show predicted data on the left and the corresponding observed data being matched on the right for a randomly selected shot gather. 
Model validation: PSDM before and after XWITM
Pre-stack depth-migrated stacks and gathers are generated to QC the velocity update. Left is before and right is after.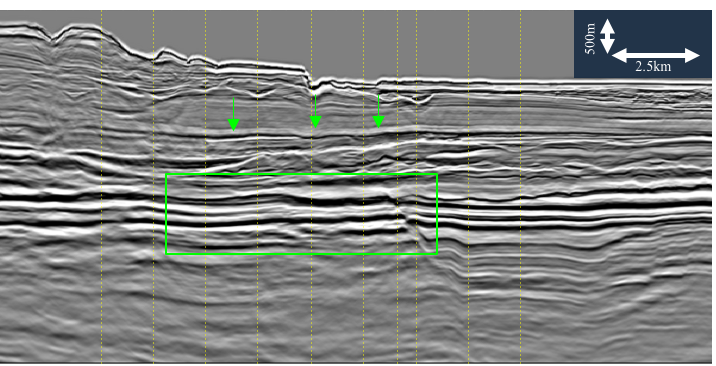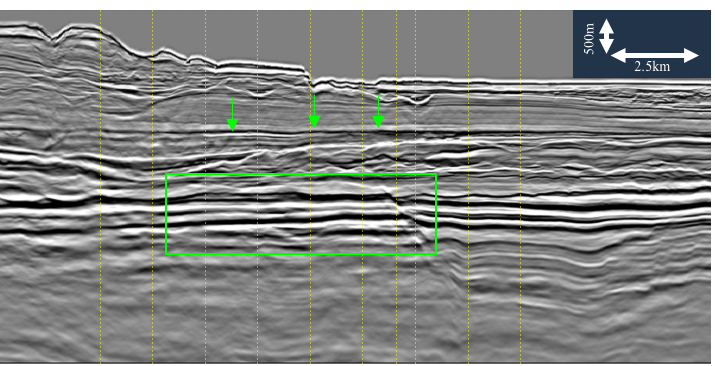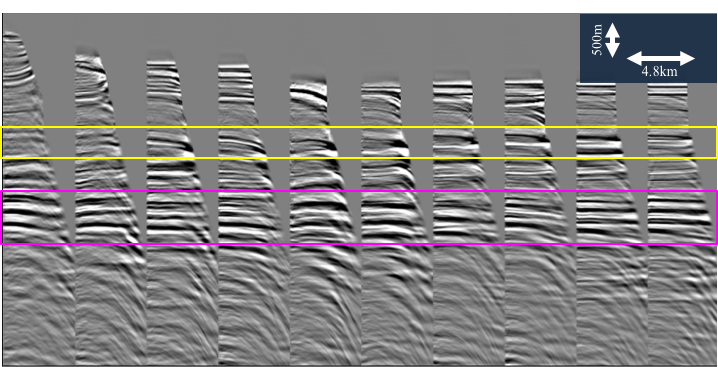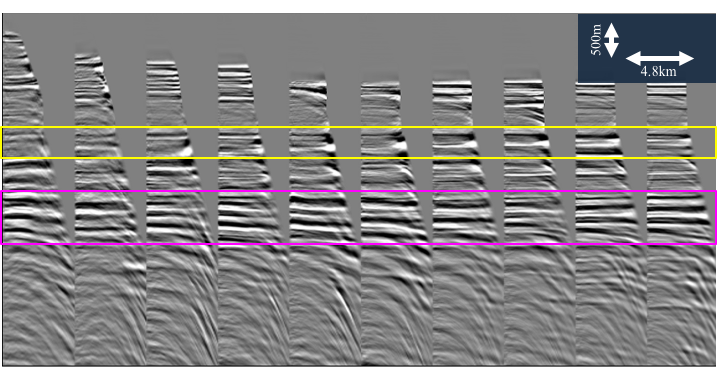 Run XWI on the Cloud
Discover an unprecedented increase in the resolution of your velocity model.