S-Cube exists because current seismic inversion technology is not good enough. Our XWITM solution solves the 6 well-known and long-standing industry problems related to Full Waveform Inversion to deliver all-important automation and repeatability to the technique for wide-scale adoption.

Notably these are: (1) requiring high-quality starting models; (2) requiring artificially long offsets; (3) requiring prohibitively costly simulations to account for elasticity; (4) requiring error-prone manual interpretation; (5) misconvergence due to non optimal parameterisation; and (6) lack of compute to use the full bandwidth.
To solve these, XWITM delivers: (1) automatic convergence with AWI; (2) deep reflection-driven automatic convergence with RWI; (3) neural-network based acoustic-to-elastic mapping with GANs; (4) total variation constraints for preserving sharp boundaries with CWI; (5) a human-machine intelligent UI to tune hyperparameters mid-run; and (6) A combination of a vast pool of autonomous EC2 hardware orchestrated in the cloud with an intelligent UI.
Problem: Current technology requires artificially high-quality starting models or artificially low useable frequencies.
Our Solution: AWI for increasing convexity around the basin of attraction to start from featureless model without tomography.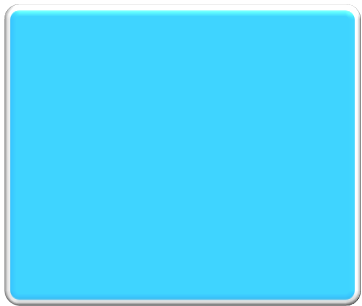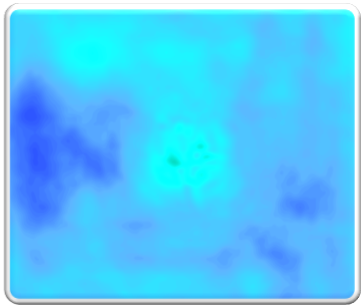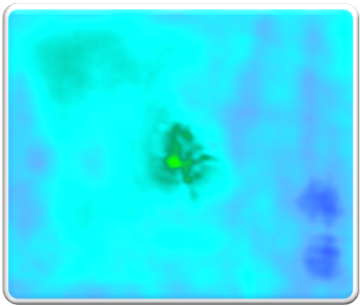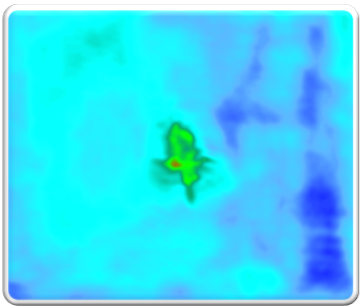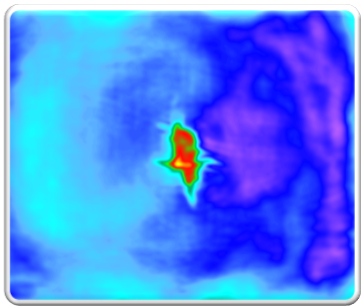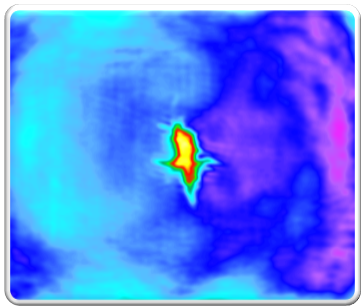 2. Automatic Convergence at Target Depths
Problem: Current technology requires artificially long offsets to automatically converge at target depths. 
Our Solution: RWI for explicit sensitivity to reflection moveout for macro model update below diving wave zone with multiple starting points automatically converging to the same point.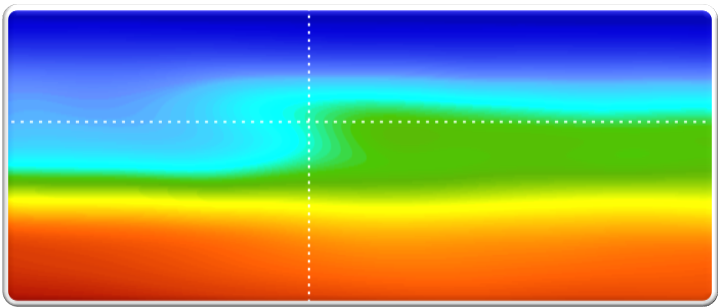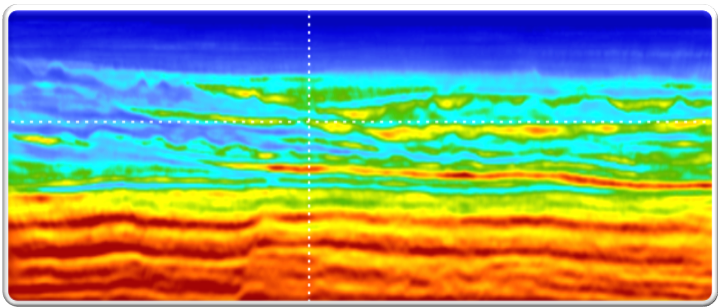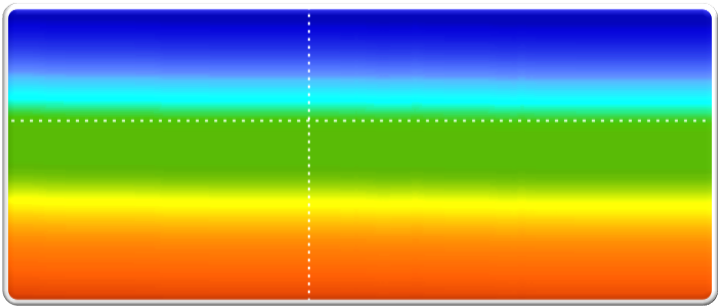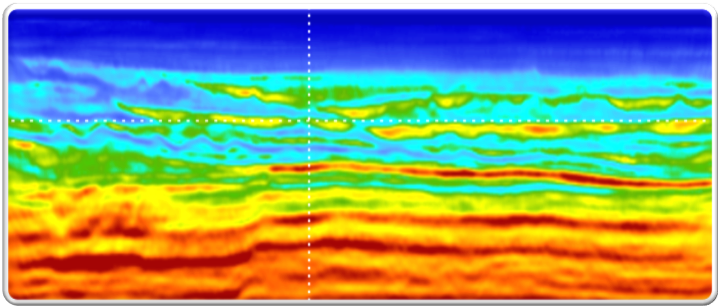 Problem: Current technology requires prohibitively costly simulations to account for non acoustic effects. 
Our Solution: GANs for acoustic to elastic domain translation in shot and gradient domains.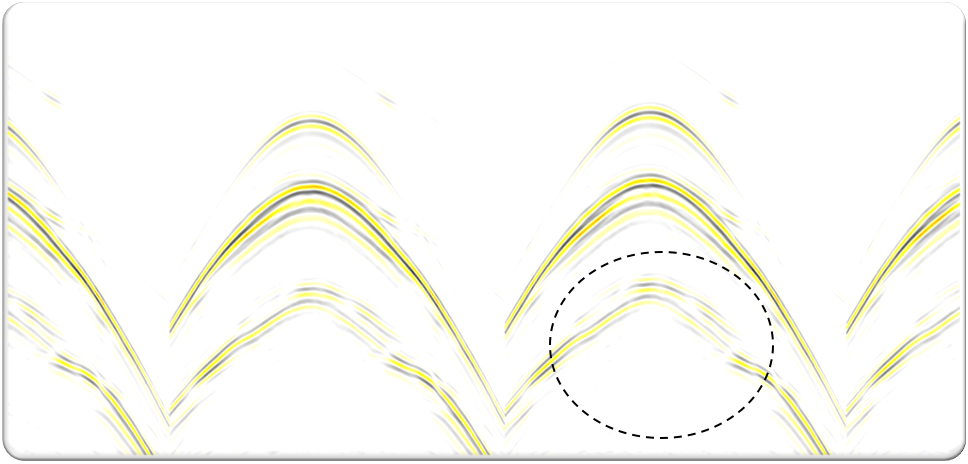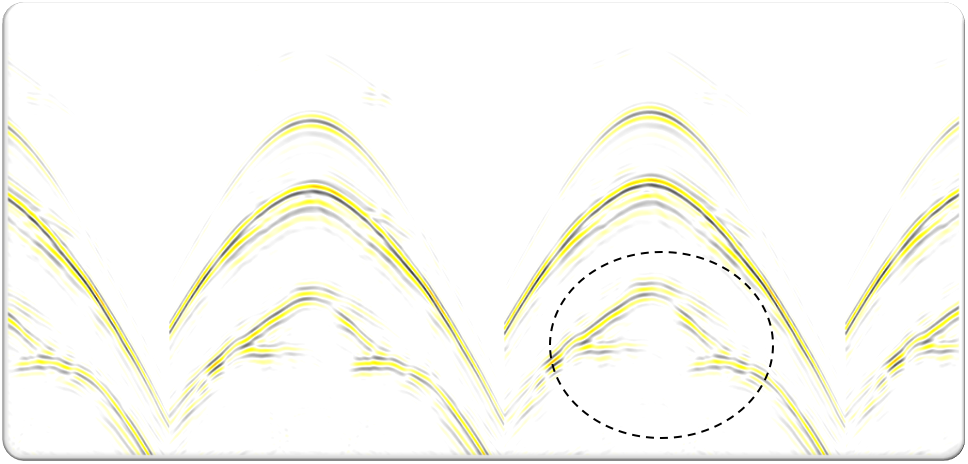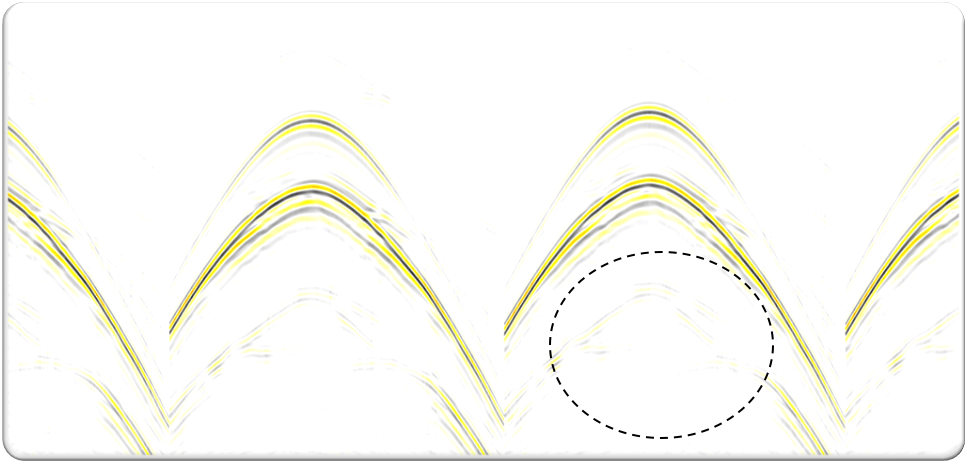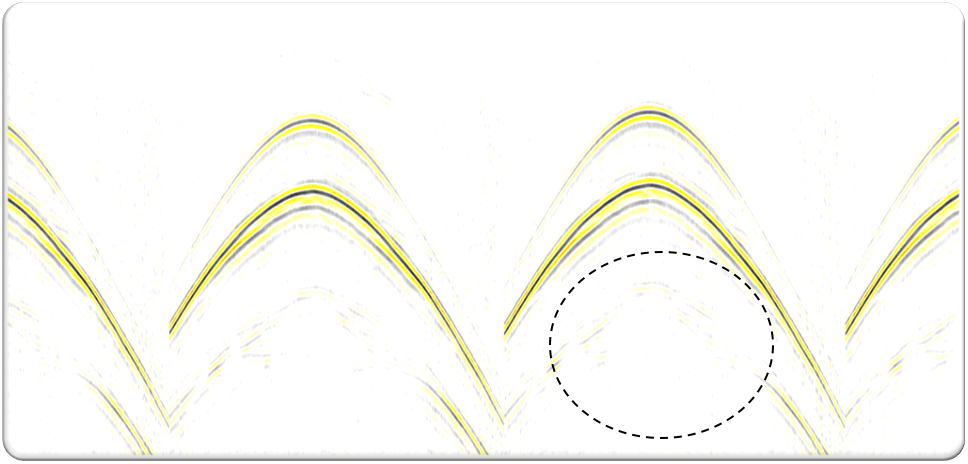 4. Highly Contrasting Geology
Problem: Current technology requires error-prone manual processes to account for highly contrasting geology. 
Our Solution: AWI with total variation constraints for preserving boundaries and suppressing bandwidth related oscillations.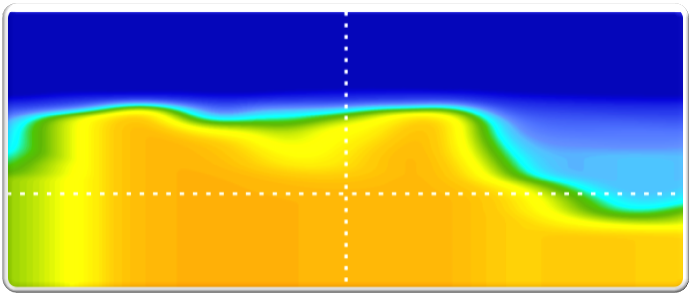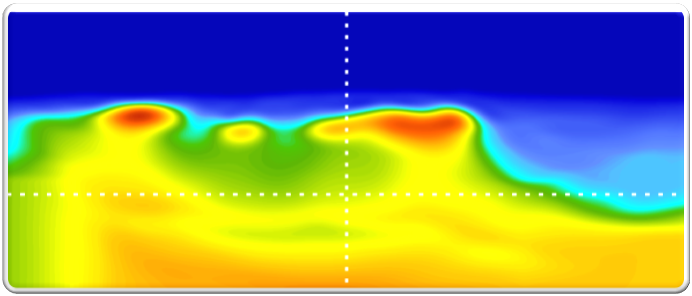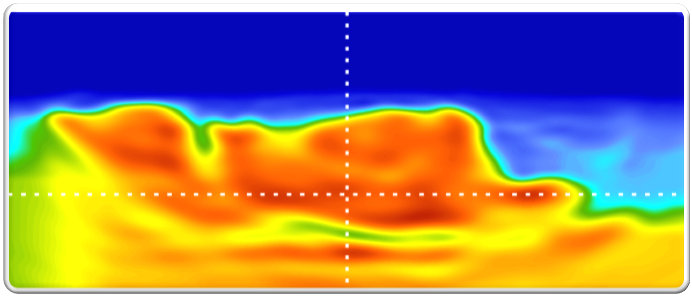 5. Human and Machine Intelligence Out of Sync
Problem: Current technology are unpredictable with no means to intervene in a run to switch loss functions or tune hyper parameters. 
Our Solution: GWI with intelligent UI to rapidly identify the best performing residuals on a shot-by-shot iteration-by-iteration basis.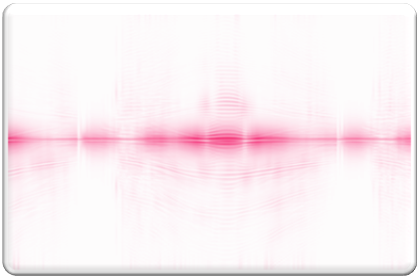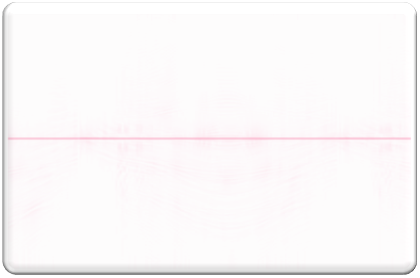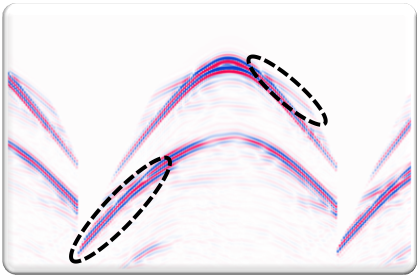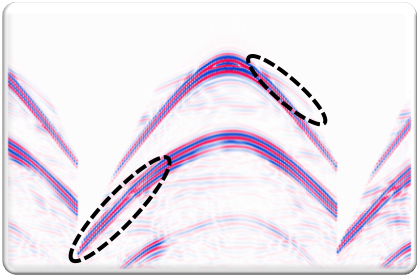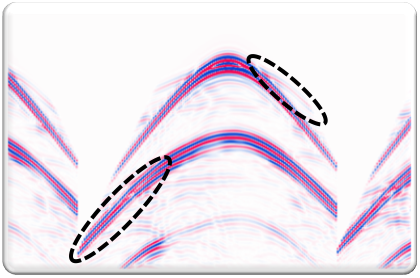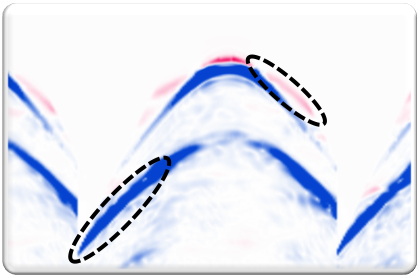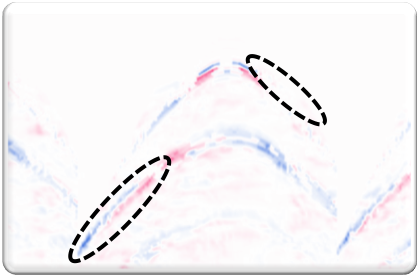 Problem: Solve all the problems of current technology not just at low frequencies but with increasing bandwidth, taking advantage of compute resources.
Our Solution: Unlock the best hyper parameters for example, solving the density unknowns are each bandwidth.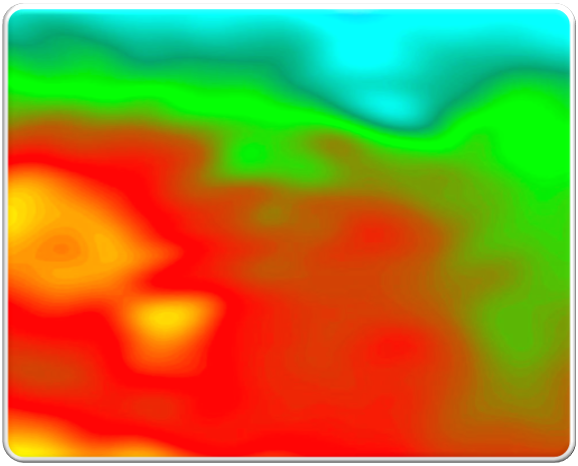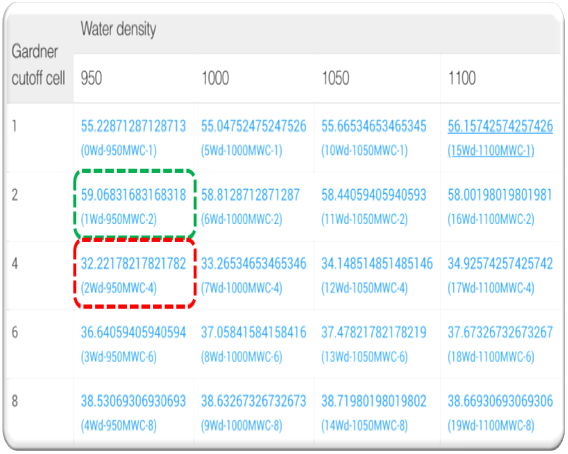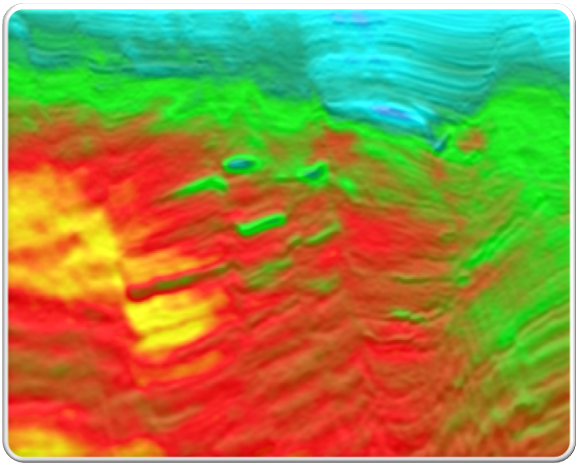 Predictor of unseen drilling logs
The power of our combined solution - predictor of unseen drilling logs like the industry has never seen. This is now being put to the test within Infrastructure-Led-Exploration (ILX) programmes in the North Sea. Using a vast existing portfolio of seismic and well data to automate and accelerate seismic imaging,  XWITM is combining deep learning with classical optimisation: the overall goal is to take the predictor for unseen drilling logs from a test scale level to a regional scale for ILX, CCS and the energy transition in a single unified optimisation loss function loop. Run Full Waveform Inversion on the Cloud
Use XWITM on AWS to discover a step change in accuracy and resolution of your velocity model.